Fakel unexpectedly beat one of the title favorites Lokomotiv in Round 22 of the 2021/22 Russian Men's Volleyball Championship.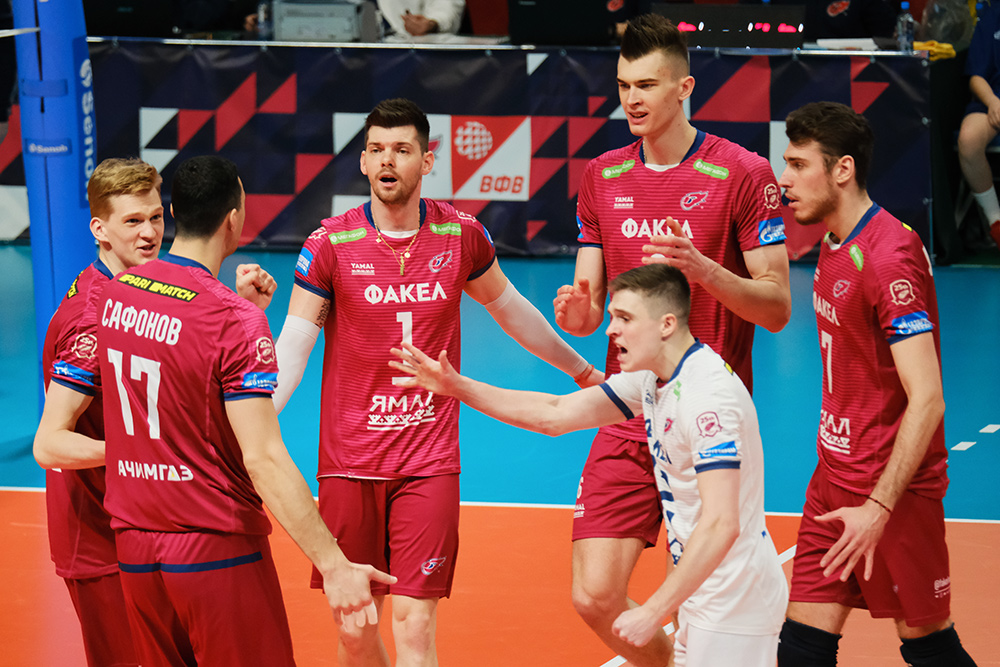 Even though today's Round 22 match of the 2021/22 Men's Superliga Paribet was their 3rd in 5 days, Fakel managed to sweep one of the title favorites Lokomotiv through 3 very exhausting sets. After a home defeat from Zenit-Kazan, 6 days ago, and the one today, Lokomotiv put themselves in a virtually impossible position to claim the top spot in the regular season and the privilege to organize the Final Six. The Novosibirsk side, the vice-leader, is as many as 15 points behind Zenit-Kazan, having to complete 6 more rounds during which it will try to retain No.2 (one of the 2 direct slots to F6).
Vladislav Babkevich top-scored Fakel in the win over Lokomotiv with 21 points. Stanislav Dineykin Jr. served 4 aces.
2021/22 Men's Superliga Paribet – regular season, Round 22 (today's matches):