The Olympic champion from London 2012 with the Russia Men's Volleyball National Team, Aleksandr Butko, is involved in a doping case and will be defended by the same lawyer as his former 'Zbornaya' teammate, Dmitriy Muserskiy.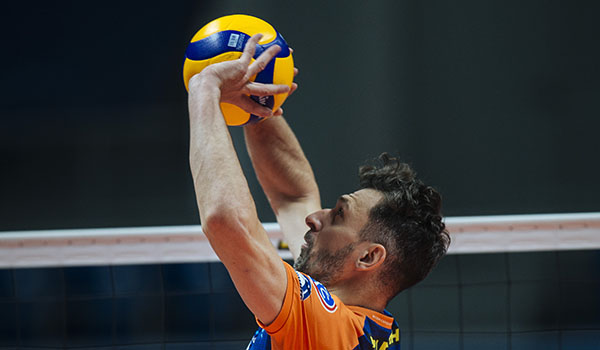 The doping was found in an old sample of Butko, the ex-Russia National Team member with whom he won the 2012 London Olympics, but also the 2011 FIVB World League, 2011 FIVB World Cup, and 2017 CEV European Championship, the Telegram channel Inside Volley reported. He has been suspended from sports activities and is awaiting a verdict in his case. This explains why the 36-year-old setter is still without a club after finishing the season with Kuzbass.
Butko has problems with a doping test in 2014 in which the World Anti-Doping Agency (WADA) found a banned substance, but it's yet unknown which substance is in question. It also remains to be seen what sanctions will apply to Butko: the case hasn't yet been considered by special commissions of the International Volleyball Federation (FIVB), so there's no period of disqualification set. The time when the ill-fated sample was taken was the spring of 2014, BO Sport learned. Back then, Butko played for Lokomotiv.
The Russian federation (VFV) is helping Butko in terms of legal protection; the same lawyer who previously dealt with the doping case of Dmitriy Muserskiy was hired to represent the Best Setter of the 2017 FIVB Club World Championship and 2018 CEV Champions League. Recall that in October 2021, the Japanese club Suntory Sunbirds announced that Muserskiy was suspended for 9 months after re-checking a doping test passed in May 2013. Due to disqualification, he was unable to go to the Tokyo Olympics, but already in January he resumed his club career and helped Suntory become the V.League champion. Muserskiy's test was among numerous hidden positive doping tests of Russian athletes, a part of a coverup by the Russian Anti-Doping Agency (RUSADA), due to which the nation faced a partial ban from the 2016 Rio Summer Olympics and 2018 PyeongChang Winter Olympics.
In the event of a big disqualification, Butko is likely to end his career.