Dinamo Moscow defeated Lokomotiv in the 2022–23 Russian Women's Volleyball Championship hit surprisingly easily, in three sets.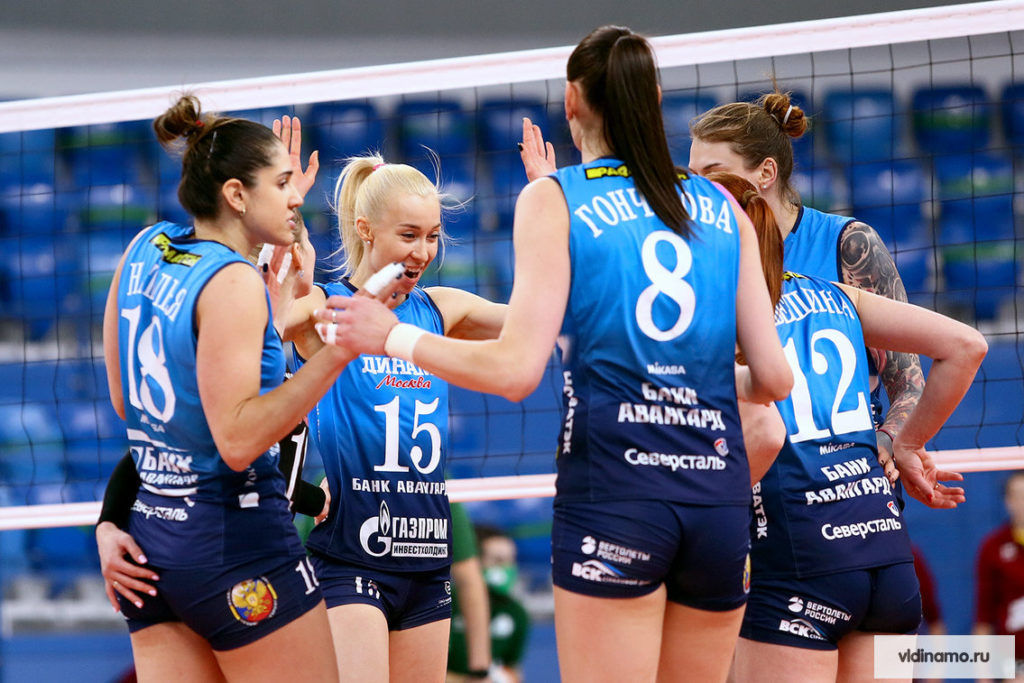 Dinamo Moscow defeated Lokomotiv in just three sets, which is an outcome not many could've predicted, in Round 16 of the 2022–23 PARI Superliga for women (2022–23 PARI Суперлига Женщины): 3-0 (25-21, 25-20, 25-18). The team from the Russian capital did it in the away match and put an end to a terrific winning streak by the reigning champions of 11 games. At the same time, Dinamo additionally strengthened leadership. They have 45 points after 15 wins in 16 matches, which is six points more than today's opponents and also the vice-leaders.
The most productive player of the match was a Brazilian from Dinamo, Natália Pereira, who scored 19 points. Ekaterina Enina set up six blocks. Kseniya Parubets was the best scorer in Lokomotiv with 14 points and had 77% reception (13 digs, 54% excellent).
2022-23 PARI Superliga for women, regular season, Round 16: