In front of their own crowd in Uberlândia, Brazil's Dentil/Praia beat compatriots from Sesi Bauru in the semi-finals of the 2022 South American Women's Volleyball Club Championship and will face the fiercest adversaries at the moment for the continental title.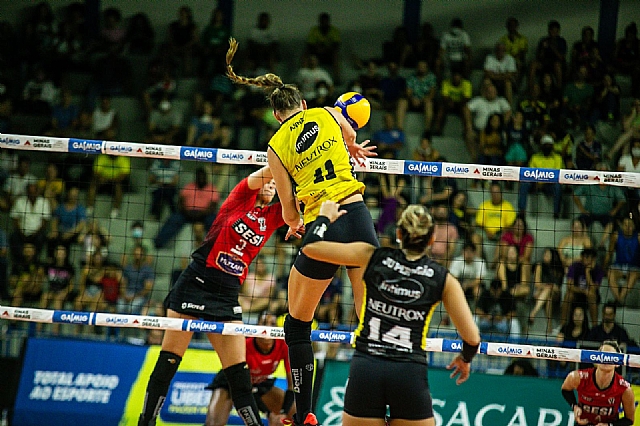 As tournament hosts, Praia beat Sesi 3-0 in the 2022 South American Women's Club Championship semi-final. Tomorrow, in the decider, the Uberlândia side will face Itambé/Minas, 10 days after the Superliga title face-off, in which the latter prevailed and took the trophy. The only tangible chance Sesi had in the match was in the finish of the second set when they led by 23-20, but Praia's last-minute reaction canceled their efforts. Dutch Anne Buijs was the most efficient player on the winning squad with 21 points.
As for Minas, they also swept their rivals, Peru's Regatas Lima, in semis. The third set was the only one in which Regatas had the balance as they got16 to 14. After that, the Belo Horizonte side recovered and made a comeback, mostly thanks to Priscila Daroit 'Pri Daroit', who was the game's top scorer with 14 points.
2022 South American Women's Club Championship – semi-finals: