ČEZ Karlovarsko defended the Czech Men's Volleyball Championship title after overcoming the surprisingly tough resistance of VK Lvi Praha in the playoff finals.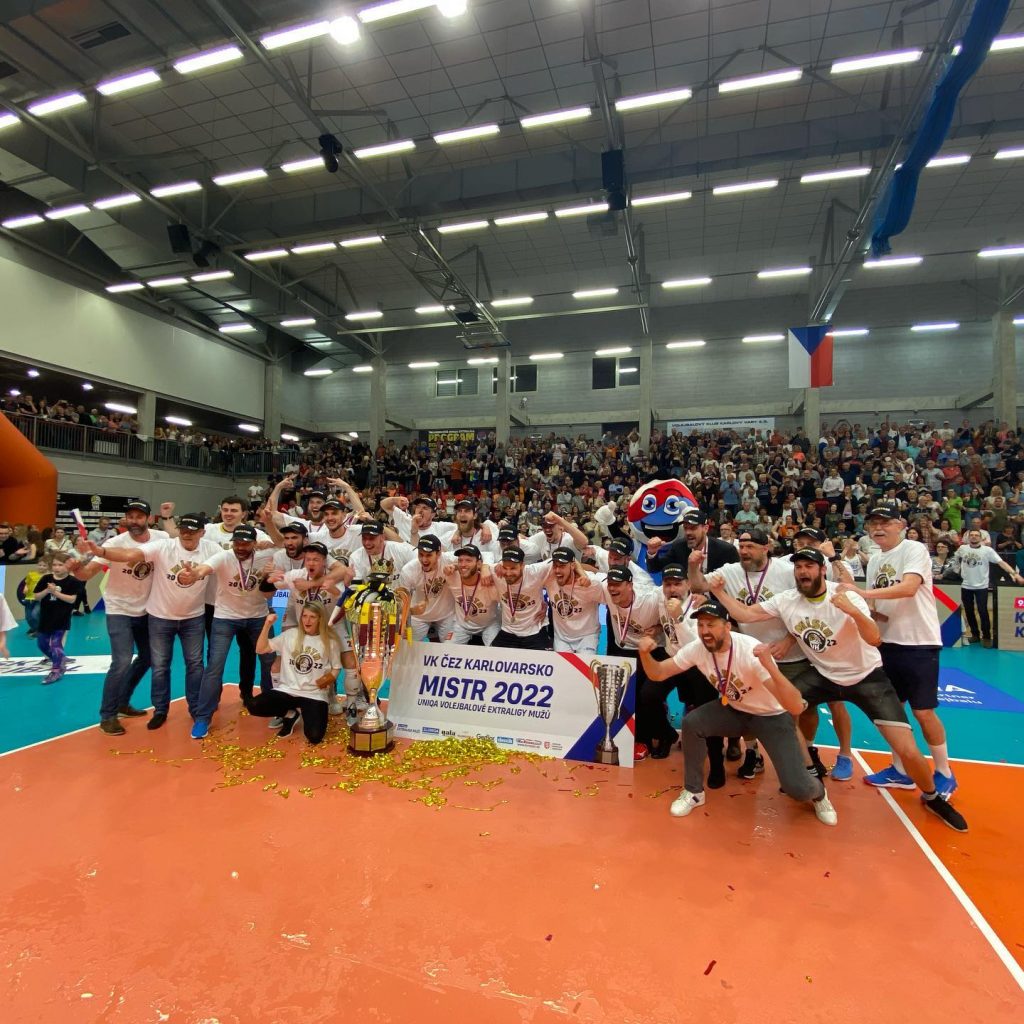 The 2021/22 UNIQA Extraliga Muži playoff finals saw a great fight which ended with the closest possible result: 3-2 in the 5th match of the series and 3-2 in the series itself – both in the favor of top-seed Karlovarsko. The volleyball players from Karlovy Vary defeated 4th-seeded Lvi ("the lions" translated in English) in the tie-break of Game 5, just like they did last year in the finals against VK Jihostroj České Budějovice, to become the Czech champions for the 3rd time, second in a row. In addition to these 2 championship titles, Karlovarsko were also on top in 2018. On the other hand, Lvi failed to return the most valuable men's volleyball trophy to the capital of Prague even after 30 years when PVK Olymp Praha took the title in the last season before Czechoslovakia fell apart.
As many as 3 players of Karlovarsko shared the top scorer's 'recognition' in the decisive game of this year's finals: Adam Zajíček, Lukáš Vašina, and Patrik Indra. They all scored 14 points. The first in the trio had as many as 8 blocks.