In a final game of twists and turns, Itambé/Minas beat the biggest rivals Dentil/Praia and took the women's South American volleyball title for clubs in 2022.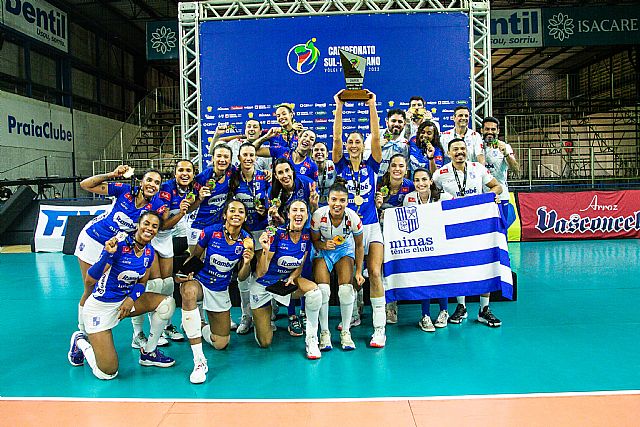 In the Brazilian classic filled with twists and turns, which lasted for 2h35 minutes, Minas got the better of the tournament hosts Praia and won in the tie-break in the 2022 South American Women's Club Championship decider in Uberlândia. The first set portrays the best how an exciting final that was and why we said there were twists and turns all over. Praia opened the partial with 8-4. Minas reacted, turned the game around, and made it 13-9. The Uberlândia team leveled in the final stretch of the first set, 19-19. At the decisive moment of the partial, Minas scored 3 points in a row to close at 25-22.
The Belo Horizonte side was led on the court by their opposite hitter Kisy Nascimento, who contributed with 23 points in the win and was the standout, resulting in the MVP award. Dutch Anne Buijs scored 20 in the losing squad. Thus, for the 6th time in history, South America was conquered by Minas (1999, 2000, 2018, 2019, 2020, and 2022). With the title, the ladies of Nicola Negro guarantee a spot in the 2022 FIVB Club World Championship, which will be held at the end of the year, at a venue not yet announced. Praia will have to wait for the definition of the format of the event to know if another spot will open for South America.
2022 South American Women's Club Championship – medal day: