VakıfBank broke down the last obstacle toward the Final Four of the 2021/22 Turkish Women's Volleyball Cup easier than expected.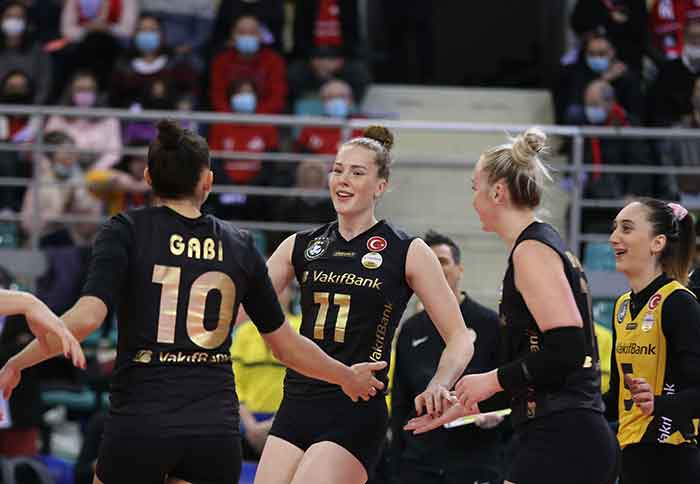 VakıfBank are getting closer to defending the crown in the Kadınlar AXA Sigorta Kupa Voley. In the quarter-finals, the 'Yellow and Blacks' didn't face the expected resistance from Galatasaray HDI Sigorta, earning themselves a straight-set win and an advancement to the Final Four.
One more club got promoted to the final tournament in the competition tonight – Fenerbahçe Opet. The 'Yellow Angels' also did it through a 3-0 triumph.
A week ago, Eczacıbaşı Dynavit secured their place in the Final Four so now there's only one vacancy there, which will be occupied by either Türk Hava Yolları or Kuzeyboru (their face-off is set for tomorrow).
2021/22 Kadınlar AXA Sigorta Kupa Voley – quarter-finals (today's matches):