VakıfBank gave no chance to Eczacıbaşı Dynavit in Round 15 of the 2021/22 Turkish Women's Volleyball Championship.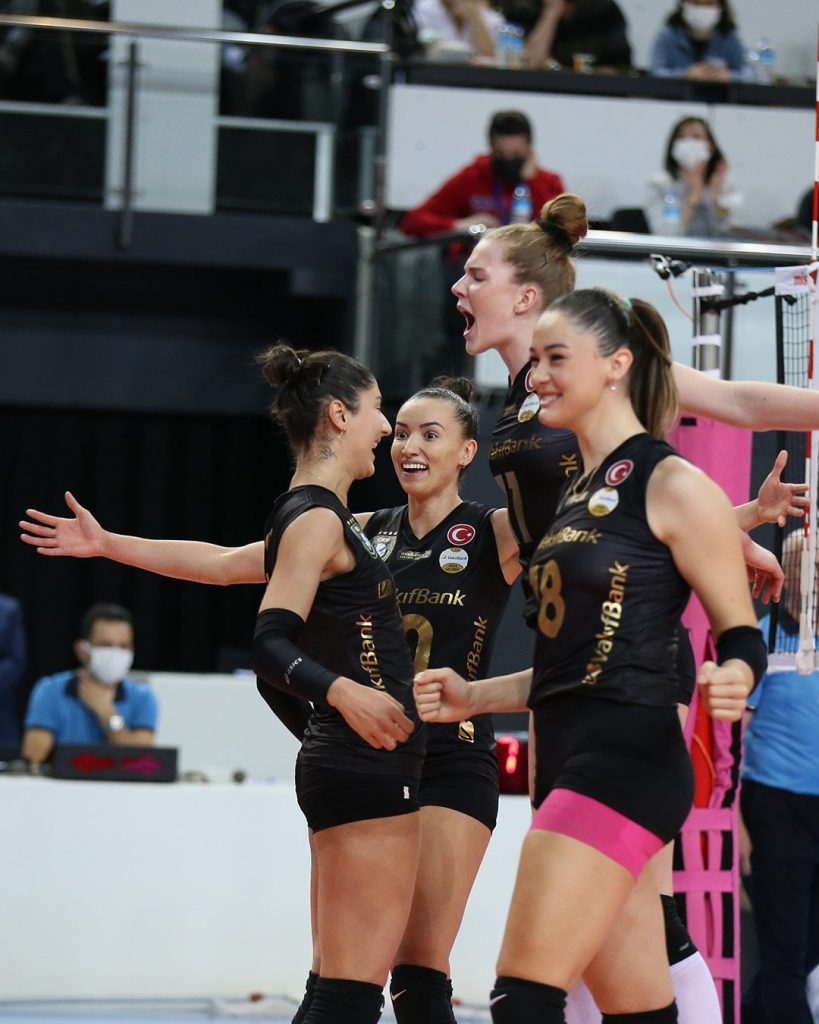 Most people expected atomic gameplay in the big derby of the Turkish women's club volleyball between VakıfBank and Eczacıbaşı valid for Round 15 of the 2021/22 Misli.com Sultanlar Ligi, especially due to the fact that the latter recorded 14 wins in a row (9 wins a row in the league) prior to the encounter. However, the VakıfBank players were in charge of the entire match and took the win with a score of 3-0 (25-16, 25-22, 25-22). This was the 13th successive triumph of the 'Yellow-and-Blacks' in all competition (5th successive triumph in the league) with which they returned to the vice leader's position in the charts.
The Swede Isabelle Haak top-scored VakıfBank today with 21 points. American Michelle Bartsch-Hackley made 74% reception (23 digs, 1 error, 52% perfect).
2021/22 Misli.com Sultanlar Ligi – regular season, Round 15: