Round 8 of the 2022–23 Turkish Women's Volleyball Championship featured a match between the second and third teams in the standings.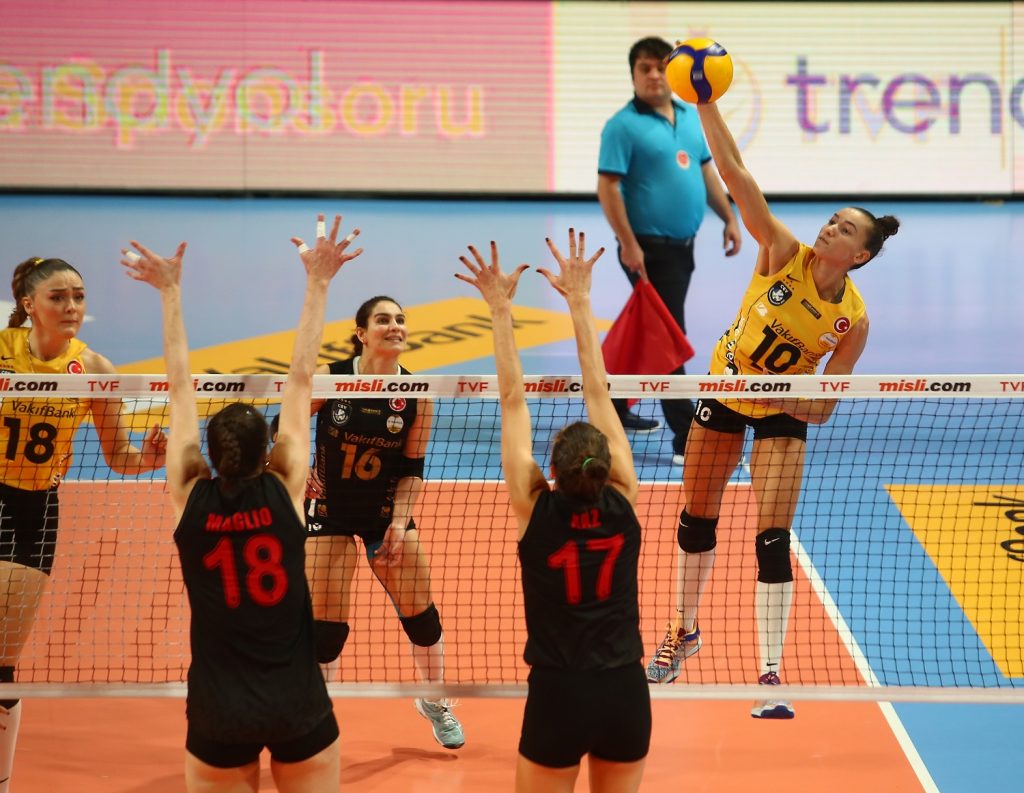 Paola Egonu was decisive in the victory earned by VakıfBank in the eighth round of the 2022–23 Misli.com Sultanlar Ligi. The reigning world and European club champions defeated Türk Hava Yolları (THY) 3-1 (22-25, 25-16, 25-13, 27-25). After the first set of the big match (which was also the city derby), in which they played below expectations, Italian coach Giovanni Guidetti's ladies promptly redeemed themselves; they dominated the following two sets, and in the fourth, they prevailed in the overtime against the sextet led by his fellow countryman Marcello Abbondanza. The 'Yellow and Blacks' won the direct clash between the runners-up and third-placed side in the standings and continued to chase the leaders and the sole undefeated team, Eczacıbaşı Dynavit, who are 3 points ahead of them.
Italian superstar Paola Egonu scored 23 points, once again being the top scorer in the ranks of VakıfBank. Zehra Güneş made 7 blocks. Egonu was tied in the direct confrontation with THY's bomber Kiera Van Ryk as the Canadian also tallied 23 points.
2022-23 Misli.com Sultanlar Ligi – regular season, Round 8: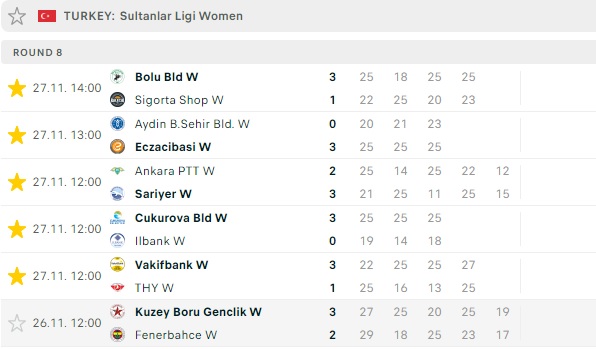 November 28:
Galatasaray HDI Sigorta – Nilüfer Belediyespor