Prosecco Doc Imoco Conegliano's streak in the Italian Women's Volleyball Super Cup seems infinite.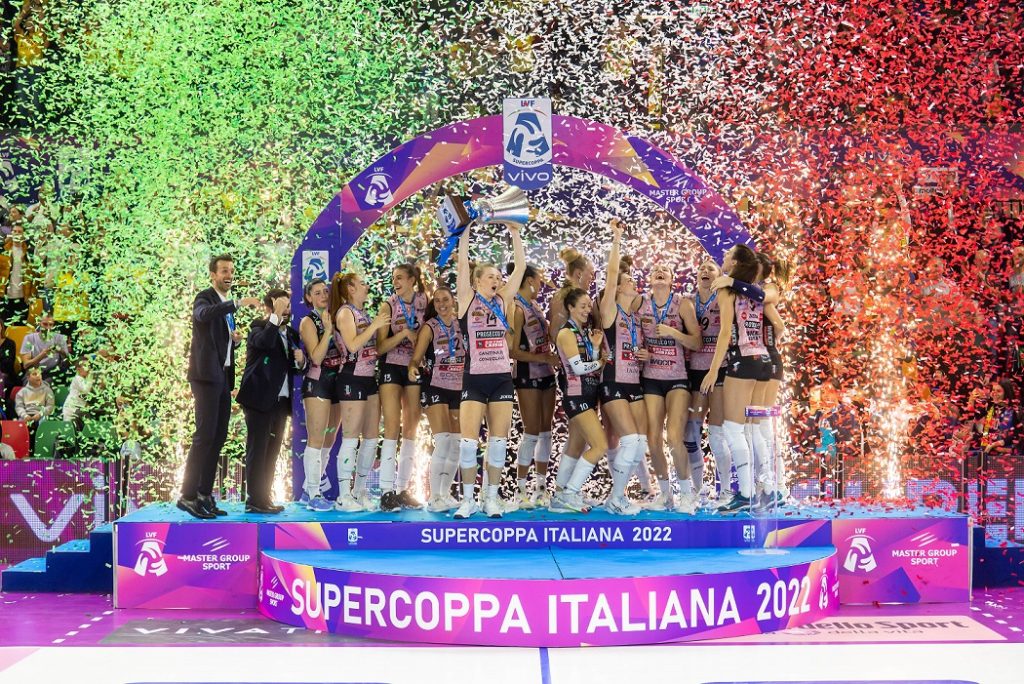 Prosecco Doc Imoco Conegliano outplayed Igor Gorgonzola Novara 3-1 (25-23, 17-25, 25-17, 25-17) in Florence to win their fifth consecutive Italian Women's Super Cup (Supercoppa Italiana). Whoever thought that the fruitful cycle of Imoco would end with the departure of Egonu, Sylla, Folie… had another thing coming. The fears of the fans of the 'Panthers' and the hopes of the opponents saw their first disappointment in the 2022–23 season as Imoco took the sixth title in the Super Cup in their history, the fifth in a row, but above all the first trophy of the new season – the first of the post-Egonu era. Yes, Novara was incomplete today, and it has to be stressed: Adams is out, while Danesi and Chirichella are not fully fit.
The match was supposed to be a confrontation between Isabelle Haak and Ebrar Karakurt. However, only the Swede from Imoco was on a high level, scoring 22 points (the most on the winning side). Turkish opposite didn't excel even though she was the top scorer for Novara with 14 points. Federica Squarcini served 4 aces for Imoco. Her teammate, the Polish setter Joanna Wołosz, was awarded MVP.