VakıfBank were soundly beaten by Fenerbahçe Opet with a score of 3-0 (25-20, 25-18, 33-31) in the hit valid for the 17th round of the 2022–23 Turkish Women's Volleyball Championship.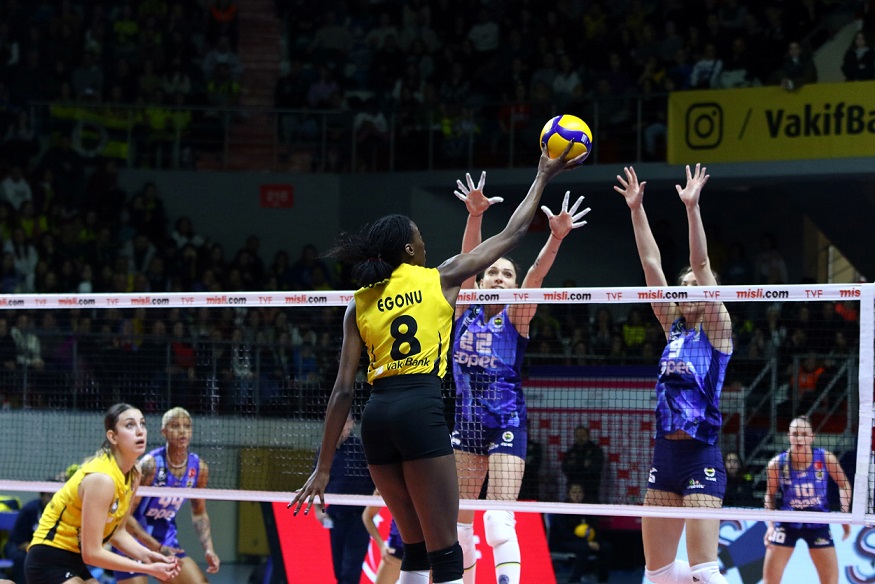 The Istanbul derby (one of several) was dominated by Fenerbahçe. The ladies of head coach Zoran Terzić outclassed the European champions just as they had done at the beginning of the season in the match that was giving away the Turkish Super Cup. The hosts were exalted in Round 17's encounter of the 2022–23 Misli.com Sultanlar Ligi in front of their crowd at Burhan Felek Vestel Voleybol Salonu (5,000 spectators). The vice-champions dominated the first two sets against the competition's titleholders and then prevailed in the third set, decided at the end of a long series of set points in which guests had three chances to "reopen" the match.
Head coach Giovanni Guidetti's team has run into its second setback of the season, which came after 11 consecutive triumphs in the league and remained in second place in the standings but is now six points behind the leaders, Eczacıbaşı Dynavit. As for the "Yellow Angels", they remained third with five points fewer than VakıfBank. Cuban-Turkish Melissa Vargas highlighted the winning side with 23 points, while Italian Paola Egonu topped "yellow and black" with 16 points.
2022-23 Misli.com Sultanlar Ligi, regular season, Round 17:
January 25:
Eczacıbaşı Dynavit – Sarıyer Belediyesi 3-0 (25-18, 25-22, 25-14)