Grupa Azoty ZAKSA Kędzierzyn-Koźle, winners of the 2023 Champions League, have announced their last signing for the forthcoming season – Norwegian middle blocker, Andreas Takvam.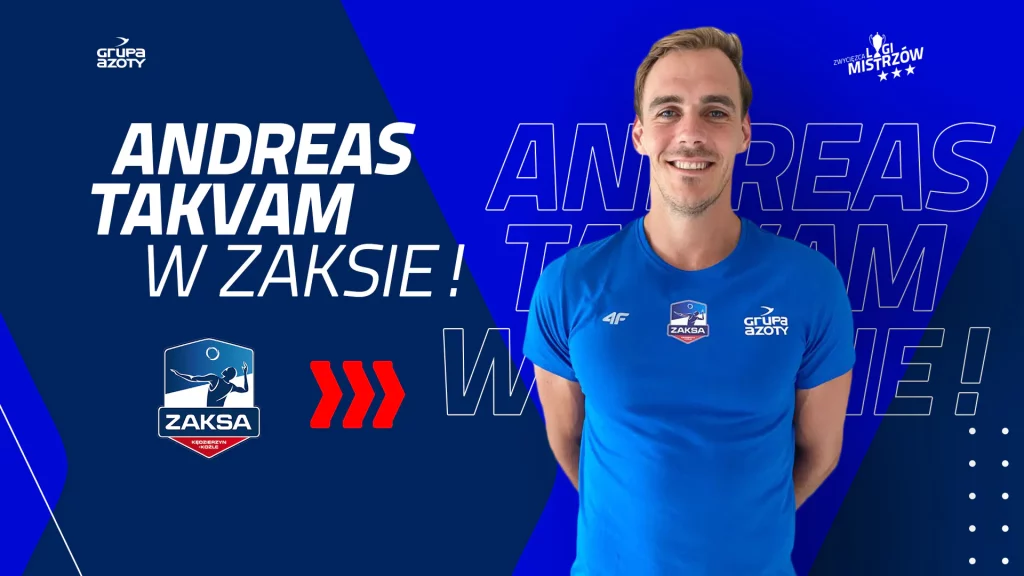 Takvam's journey to PlusLiga began in 2014 when he left Nyborg VBK of Norway to play for Effector Kielce. After a couple of seasons there, he shifted to Germany's VfB Friedrchshafen, where he stayed from 2016 to 2019. Subsequently, Takvam returned to PlusLiga, showcasing his talent at Ślepsk Malow Suwałki. His consistent performance earned him a place in ZAKSA, where he'll join middle blockers like David Smith, Dmytro Pashytskyy, and Twan Wiltenburg.
Takvam voiced his excitement at the offer from Kędzierzyn-Koźle, expressing his ambition to win trophies with ZAKSA. He is aware of the ever-increasing level of competition in PlusLiga, but is confident in joining a well-organized team. A keen desire to return to the Champions League, where he previously secured a fifth place with VfB Friedrichshafen, further fuelled his motivation.
Takvam, along with Daniel Chitigoi, forms the latest additions to the three-time Champions League winners, Grupa Azoty ZAKSA Kędzierzyn-Koźle, for the 2023/2024 season.