Eduarda Santos Lisboa, also known as Duda, and Ana Patricia Ramos, the reigning world champions, emerged victorious at the Volleyball World Beach Pro Tour Elite16 event held in Ostrava. This marks their third gold medal and their ninth overall on the Tour.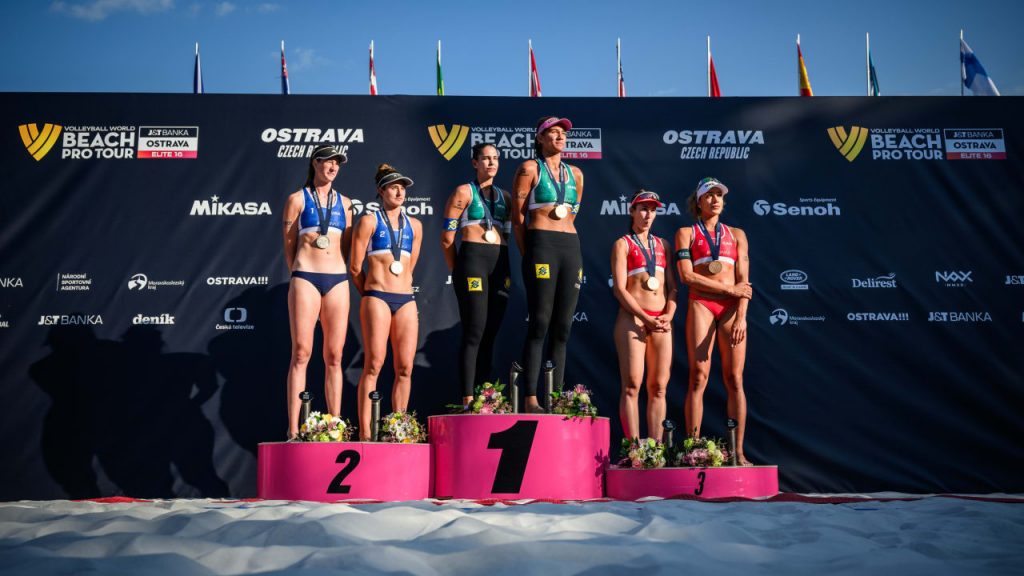 American duo Terese Cannon and Sarah Sponcil, starting from the qualifiers, displayed remarkable performance, securing the silver medals after an incredible journey to the final.
Canadians Melissa Humana-Paredes and Brandie Wilkerson, who also began their campaign from the qualifiers, successfully claimed the bronze medals to complete the podium.
In an electrifying final, Ana Patricia and Duda triumphed over Cannon and Sponcil in a closely fought match that ended in 2-1 (17-21, 21-14, 15-12). The battle for bronze saw Melissa and Brandie defeating Switzerland's Nina Brunner and Tanja Huberli in a straight set win, 2-0 (21-16, 21-14).