After the confusion and drama caused by the suspension of the host team of Rwanda for violating the rules of player registration, the rules on change of nationality (sports nationality regulated by FIVB rules), competitions in the African Nations Championship resumed in the express rhythm. All the remaining championship matches were played in one day, so the semifinals were played in the morning, while the match for third place and the finals for gold were scheduled in the evening. In the semifinals, Kenya beat Morocco 3-0, and Cameroon defeated Nigeria with the same result.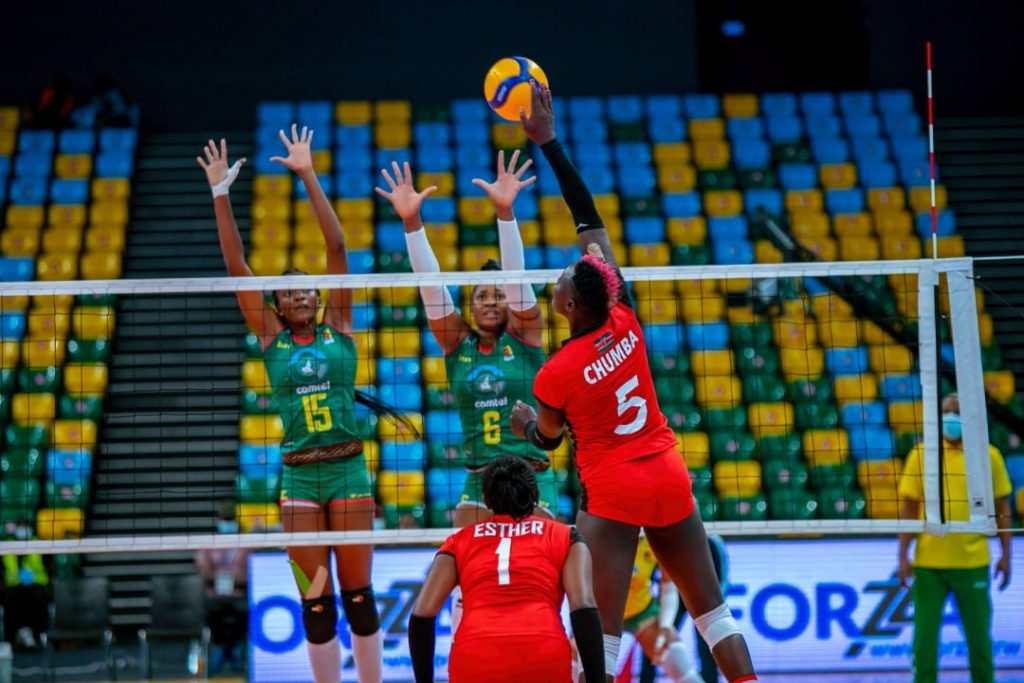 In the bronze medal match, Morocco beat Nigeria 3-0 (25-19, 25-17, 25-18) and finished the tournament in third place. In the last game for the African Championship title, Cameroon defeated Kenya 3-1 (25-21, 25-23, 15-25, 25-23). This is the third consecutive title of African champion for Cameroon (2017, 2019, 2021) and they played against Kenya in all three finals. Cameroon and Kenya also qualified for next year's World Championship. 
The competition, marked by the suspension of one national team and uncertainty about the resuming and the possibility of completion, has come to an end. We hope that in the future mechanisms will be found to prevent such situations and that the registered teams will be double-checked with IT and other available solutions before the start of the competition. According to the regulations, the composition of the team should be checked even few days before the competition, because national federations have the obligation to submit data before the competition, and the documentation itself is checked again at the competition, but this was clearly not enough in this case.
Finals
Gold medal match
Cameroon – Kenya 3-1 (25-21, 25-23, 15-25, 25-23)
Bronze medal match
Marocco – Nigeria 3-0 (25-19, 25-17, 25-18)
Individual awards:
Best Setter: Alexandra Erhart (Morocco)
Best Attacker: Sharon Chepchumba Kiprono (Kenya)
Best Receiver: Mercy Moim (Kenya)
Best Libero: Yousra Souidi (Morocco)
Best Blocker: Gladys Ekaru Emaniman (Kenya)
Best Server: Moma Bassoko (Cameroon)
Most Valuable Player: Christelle Tchoudjang Nana (Cameroon)