Europe has a new ruler in men's volleyball – it is Italy.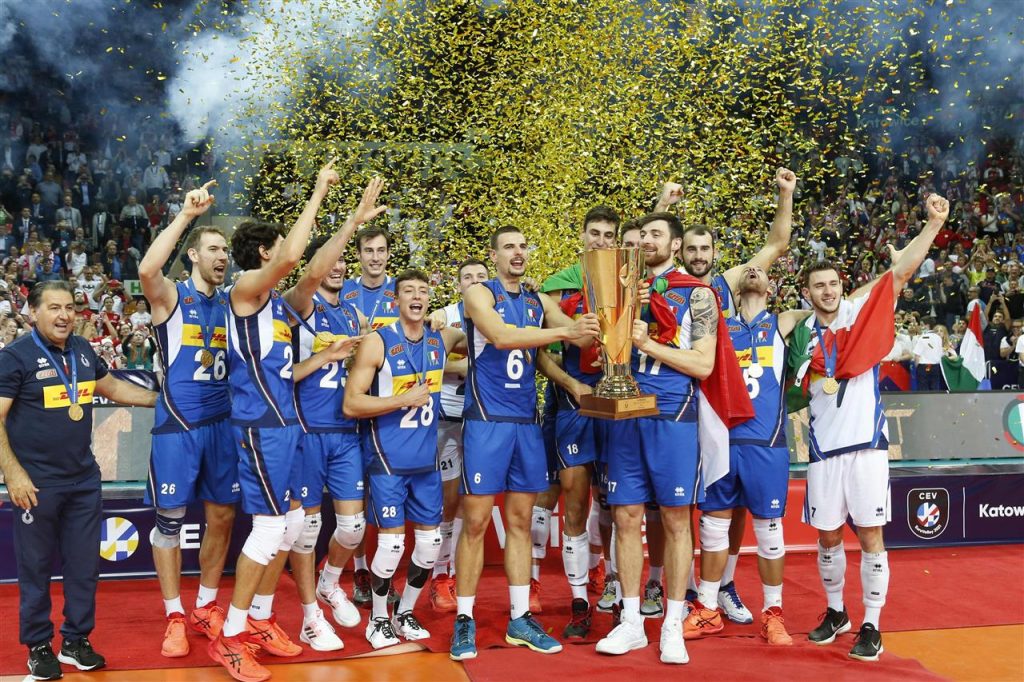 Italy won the seventh European Men's Championship title. In the final of the CEV EuroVolley 2021, in Katowice, Poland, the rejuvenated 'Azzurri' triumphed over Slovenia after coming back to the match twice: 3-2 (22-25, 25-20, 20-25, 25-20, 15-11). Italy returned to the throne in the Old Continent after 16 years, while Slovenia lost the third final in the last four European Championships. Given that the Italy Women took the European title as well, two weeks ago, this year will be remembered as historic for volleyball in the country as something like that has never happened before.
It is a deserved award for a new generation of the 'Azzurri' which came already in the first competition after Juantorena's retirement, and without Zaytsev (injury) and absences of Vettori, Colacci, Lanza, and several more well-known names from recent cycles. The work of Ferdinando De Giorgi bore fruits right after taking over the command of the team as Italy finished the tournament undefeated (9-0) for the first time in history. Not only it had 1-0 and 2-1 in sets, but Slovenia missed a huge opportunity to finish off rival in the tie-break after taking a 4-0 lead. A 21-year-old Daniele Lavia and 19-year-old Alessandro Michieletto were Italy's most prominent players in the final, scoring 21 and 17 points, respectively. Believe it or not, De Giorgi gave the chance in the last two sets to the player who never spent a single minute in the national championship SuperLega – Yuri Romanò. Alen Pajenk tallied 16 points (four blocks) for Slovenia.
CEV Men's EuroVolley 2021 – the final day
Bronze medal match:
Poland – Serbia 3-0 (25-22, 25-16, 25-22)
Slovenia – Italy 2-3 (25-22, 20-25, 25-20, 20-25, 11-15)