Dentil Praia Clube turned the big match against Sesc RJ Flamengo around and remained undefeated in the 2021/22 Brazilian Women's Volleyball Championship.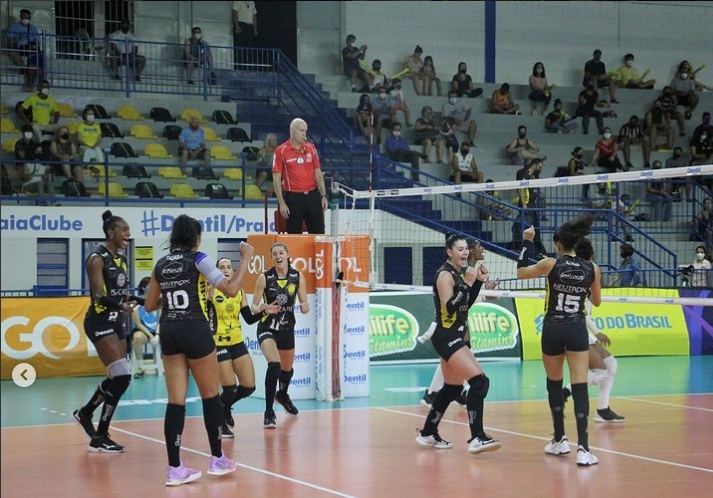 Praia showed a powerful reaction after losing the first set of Round 8's match of the 2021/22 Women's Superliga to Sesc Flamengo, closed 3-1, and continued to lead the competition with 100% success: 10-0 (29 points). Their rival is fifth, but now four points below the Top 4.
The Rio de Janeiro club had the opportunity to extend the encounter to the tie-break but dropped 10-5 in the fourth set. Points were very evenly spread among Praia's players, given that as many as five of them finished in double digits on the scoresheet, led by Kasiely Clemente (16 points). Ana Carolina Silva 'Carol' set up five blocks. Praia will take a break from the Superliga. The team from Uberlândia leaves this weekend for Turkey, where they will play in the FIVB Club World Championship, starting next Thursday.
Osasco São Cristóvão Saúde recorded the fifth successive victory in the league. They beat Country Club Valinhos in four sets and remained third.
2021/22 Women's Superliga – regular season, Round 8: