In the last year, the volleyball career of one-time Olympic champion Maurício Souza went downhill and now his new career, as a politician, might experience the same fate.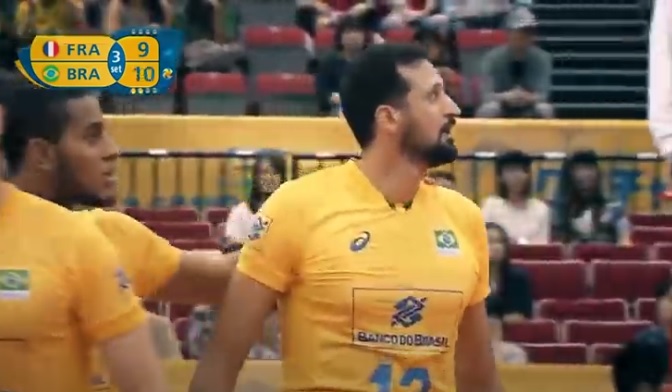 Maurício, a member of the Brazil National Team that became the 2016 Olympic champion, gold medalist of the 2019 World Cup, and South American Championship three times, has embarked into political waters following his retirement that came after his homophobic outrage.
After submitting his candidacy for federal deputy, the 33-year-old former middle blocker, his background had to be checked. It was then revealed that Maurício was arrested in a flagrante delicto for illegal possession of a weapon and ammunition last year. The police authority demanded a bond of R$1,100 ($213), which was paid, and the player was released. The case was unknown to the press and only came to light now that Maurício presented to the Electoral Court the criminal certificates necessary to become a candidate for a seat in the Chamber of Deputies by the Minas Gerais Liberal Party.
According to the incident report to which UOL had access, the arrest took place on the night of November 24, 2021, two days after the player's meeting with President Jair Bolsonaro. The police officers stopped the truck driven by Maurício on the Minas Gerais 202 Highway and noticed that the player appeared nervous. Inspecting the car, they found a .32-caliber ammunition card next to the driver's door. Later, they found a Taurus 7.65 caliber pistol in the cargo compartment of the vehicle, among the bags. The police reported that the pistol was within reach of the driver through the window that separates the cabin from the compartment, which would configure the carrying, and not only the possession, of the weapon. The police report stated that Maurício confirmed to them that he didn't have any documentation related to weapons. At the police station upon arrest, Maurício stated that he had bought the gun a year and a half ago from an individual whose name he didn't know and had no contact with. He also stressed that he acquired the weapon in 2021 due to the various threats he has been suffering, even though he had never reported these threats.