The finish of the 2021 CEV Men's Volleyball European Championship will be played in front of the packed stands.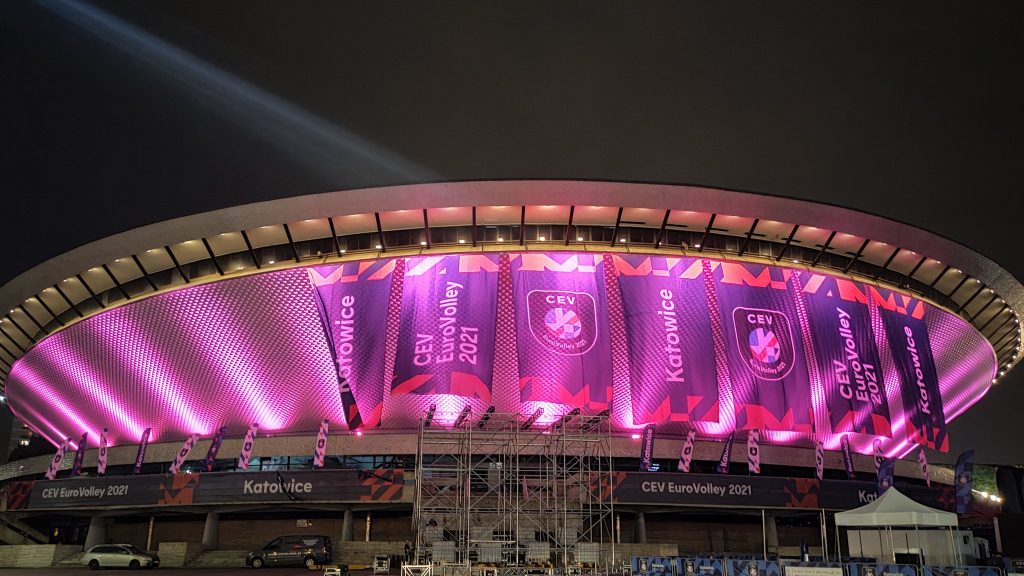 Tickets for Saturday's semi-finals and Sunday's medal day at the CEV Men's EuroVolley 2021 had been sold out a few days ago. This means that about 11,000 spectators in the Spodek Arena in Katowice (Poland) will watch the top four national teams in the Old Continent. Furthermore, the organizers will allow 900 fans vaccinated against the coronavirus to watch the matches of the last two days of the tournament on the square in front of the hall.
In the semi-finals on Saturday, Poland will play against Slovenia (5:30 p.m. CET), and Italy against Serbia (9 p.m.).