Grupa Azoty Kędzierzyn-Koźle (ZAKSA) turned the 1st leg of the all-Polish semi-final of the 2022 CEV Men's Volleyball Champions League against Jastrzębski Węgiel into a one-way street.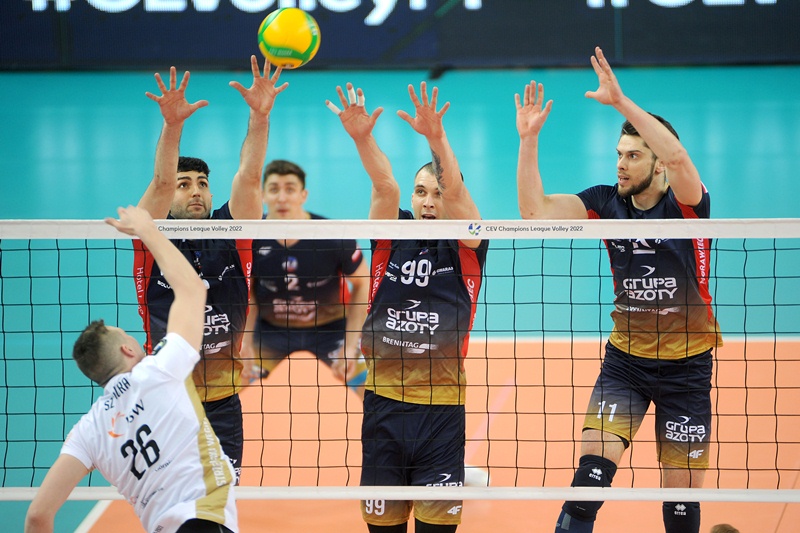 In the first match of the Polish semi-final of the CEV Champions League Volley 2022 | Men, ZAKSA gave no chance to the home team of Jastrzębski. It was one of the historic days for Polish volleyball because, for the second time in history, the 2 teams from this country face each other at this stage of the competition.
Aleksander Śliwka and Kamil Semeniuk led the titleholders to a win with 14 points each. The rematch will take place on Thursday, April 7, in Kędzierzyn-Koźle. The Jastrzębski players must win 3-0 or 3-1 to push the match to the Golden Set. As for ZAKSA, to qualify for the finals and avoid the Golden Set, they need to take 2 sets.
CEV Champions League Volley 2022 | Men – semi-finals, 1st leg:
Jastrzębski Węgiel – Grupa Azoty Kędzierzyn-Koźle 0-3 (20-25, 14-25, 19-25)
Sir Sicoma Monini Perugia – Trentino Itas, in progress