In the postponed match of the 16th round of 2021/22 Russian Women's Volleyball Championship, Dinamo-Ak Bars defeated Lokomotiv in the big match and took over the leadership in the competition.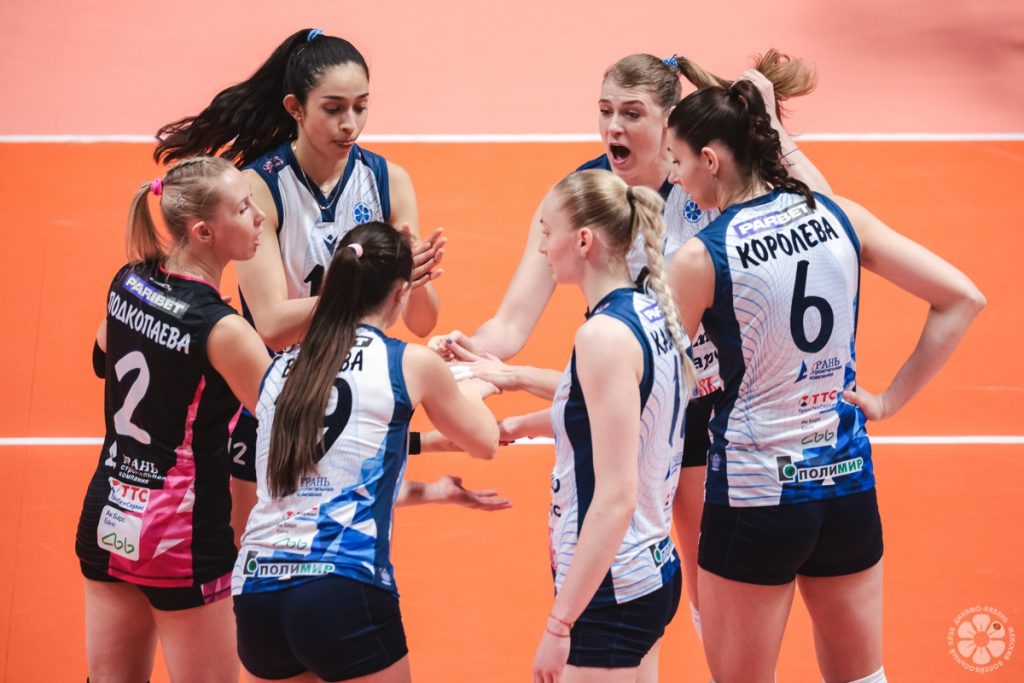 Two rounds before the end of the regular season of the 2021/22 Women's Superliga Paribet (Суперлига Парибет – Женщины), Dinamo-Ak Bars returned to the top of the charts. Led by Croatian Samanta Fabris (23 points), Angelina Lazarenko (5 blocks), as well as Mexican Samantha Bricio and Tatyana Kadochkina (4 aces apiece), the Kazan side beat Lokomotiv 3-1 in the postponed match of the 16th round.
The Kaliningrad side, the titleholder, suffered the 3rd defeat in 10 days, and not only that it said goodbye to the regular-season triumph (9 points behind Dinamo-Ak Bars) but is now forced to fight for No. 3. in the remaining 3 matches it has to play. Lokomotiv's chances of taking the vice-leader position (-8 compared to Dinamo Moscow) are very slim. Such results of the champions coincide with the departure of their pillar Malwina Smarzek (the Pole returned to play in her home country when the war in Ukraine started).
2021/22 Women's Superliga Paribet – regular season, Round 16 (today's matches):