SK Zadruga Aich/Dob and Dynamo Apeldoorn have both progressed to the 2nd Round of the CEV Men's Volleyball Champions League qualifications.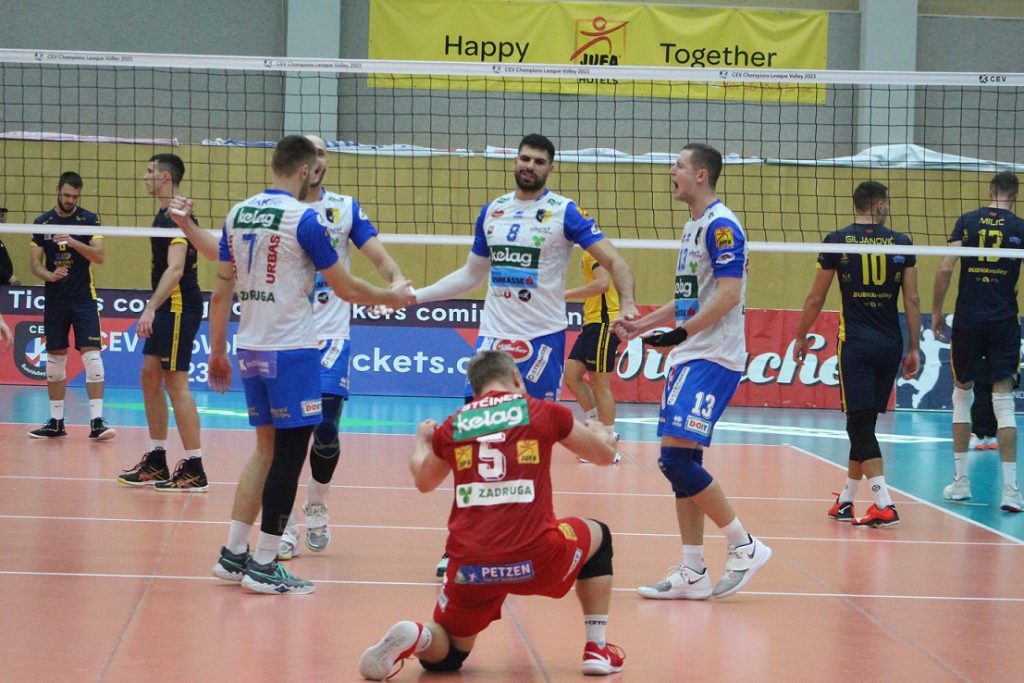 SK Zadruga Aich/Dob has made it into the second round of the Early Stages of the CEV Champions League Volley 2023 | Men. The Austrians defeated the Montenegrin club, Budva, 3-1 in the 1st-round rematch at home in Bleiburg. The match had a marathon first set that lasted for 38 minutes, but all in all, looking at both encounters, Zadruga didn't have problems progressing further.
The Greek Anastasios-Stamatios Aspiotis scored 27 points on the winning side, while Hungarian, Alpár Szabó, made 5 blocks. Manuel Steiner had 79% reception (14 digs, 71% excellent). Zadruga will have to deal with the Finnish champions Ford Levoranta Sastamala in the next round.
Dynamo Apeldoorn are through to the 2nd Round too. The Dutch side squandered a straight-set victory from the first match and lost 1-3 to North Macedonia's OK Strumica Nikob in the rematch in Skopje. However, Dynamo prevailed in the Golden Set, 15-13.
Martijn Brilhuis put down 20 points on the winning side. Duco Krook served 4 aces.
CEV Champions League Volley 2023 | Men – 1nd Round, Qualifications, 2nd leg (today's results):