In an electrifying match held tonight in Bari, the Polish men's senior national team triumphed over Serbia 3-1, securing their position in the EuroVolley 2023 semifinals. The intense game, which spanned 130 minutes, saw set scores of 26-28, 25-15, 36-34, and 25-17.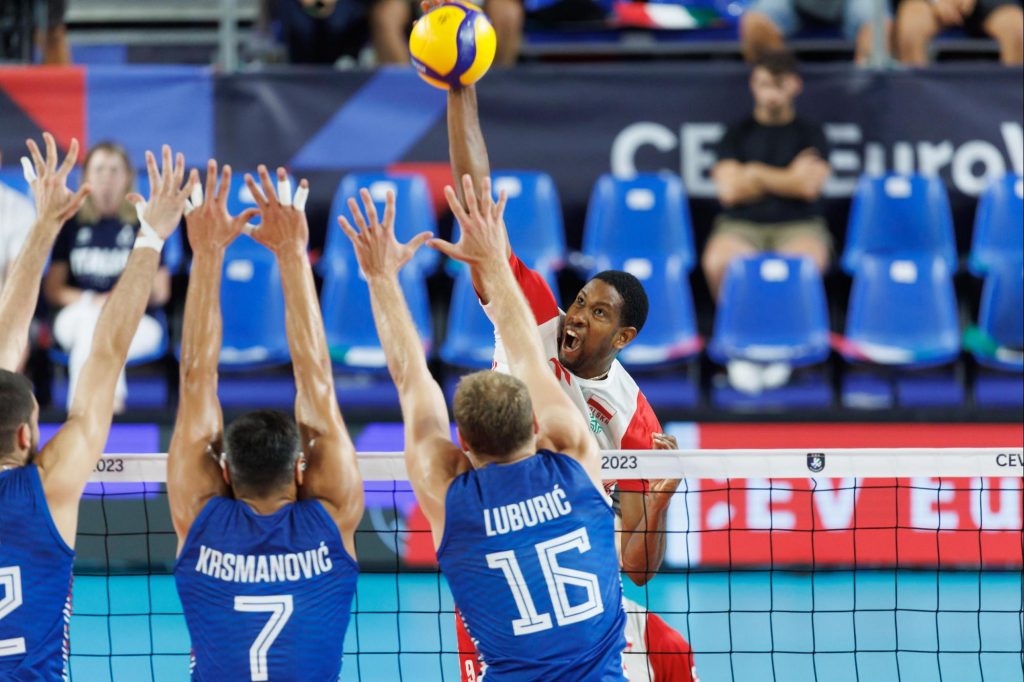 Under the leadership of coaches Igor Kolaković and Nikola Grbić, both teams showcased an exceptional level of volleyball. Serbia initially led with a 1-0 score, demonstrating their resilience. However, a pivotal moment in the third set changed the game's trajectory: Serbia held four set points, but it was Poland who seized the opportunity on their ninth attempt, taking the lead at 2-1.
The momentum continued in the fourth set, which remained tight until an 8-8 tie. Poland then accelerated, pushing the score to 15-11 and later 18-13. Eventually, Poland clinched the set at 25-17, rounding off their victory at 3-1.
On the scoring front, Lukasz Kaczmarek led Poland with 21 points. He was supported by Wilfredo Leon's 19 points and Aleksander Sliwka's contribution of 13. For Serbia, Drazen Luburic stood out with 19 points, while Miran Kujundzic followed closely with 18.
Quarterfinals in Varna, September 11, 2023
Slovenia vs. Ukraine
France vs. Romania
Quarterfinals in Bari, September 12, 2023
Poland vs. Serbia 3-1 (26-28, 25-15, 36-34, 25-17)
Italy vs Netherlands
Round of 16 in Bari, Italy,
September 9, 2023
Italy vs. North Macedonia 3-0 (25-20, 25-12, 25-15)
Netherlands vs. Germany 3-0 (25-20, 25-23, 22-25, 18-25, 15-12)
September 10, 2023
Poland vs. Belgium 3-1 (25-16, 25-17, 23-25, 25-22)
Serbia vs. Czech Republic 3-0 (25-21, 26-24, 25-21)
Round of 16 in Varna,
September 8, 2023
Croatia vs. Romania 2-3 (17-25, 20-25, 25-17, 28-26, 12-15)
France vs. Bulgaria 3-0 (25-21, 25-21, 25-15)
September 9, 2023
Slovenia vs. Turkiye 3-2 (20-25, 22-25, 25-21, 25-23, 15-13)
Portugal vs. Ukraine 0-3 (20-25, 19-25, 22-25)