Tijana Bošković was named MVP of the 2022 FIVB Volleyball Women's World Championship and entered the tournament's Dream Team along with two other teammates from the Serbian squad.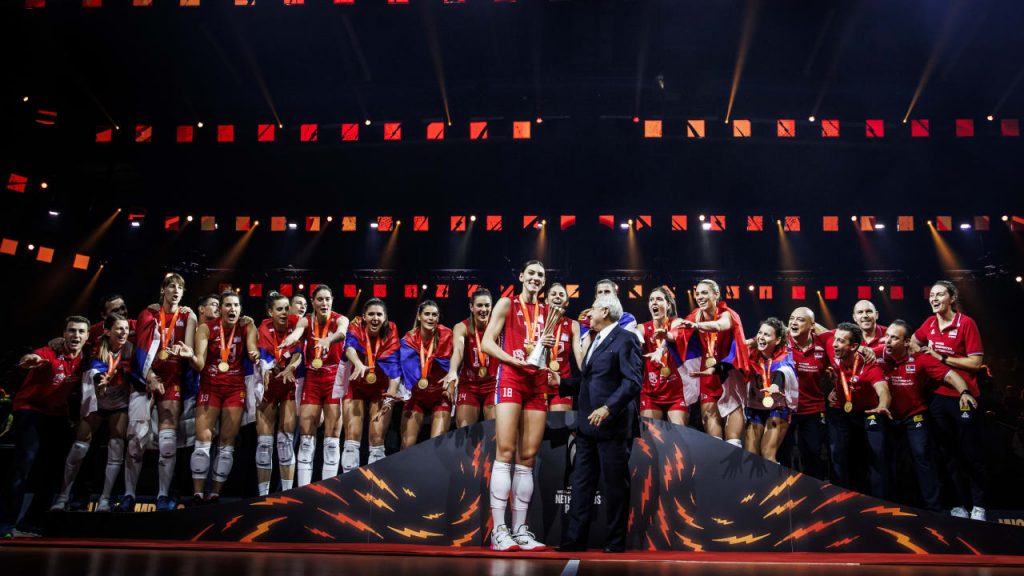 The MVP honor for the FIVB Women's World Championship 2022 went into the hands of Tijana Bošković. Star opposite, who won the trophy four years ago, received it again today after she helped Serbia National Team to an undefeated run in the event in the Netherlands and Poland. The 25-year-old opposite is now just the second player to repeat what Cuban middle blocker, Regla Torres, accomplished in 1994 and 1998 by winning the World Championship MVP title in two successive tournaments.
Bošković was one of three Serbian players chosen for the Dream Team of the competition.
Best Setter: Bojana Drča (Serbia)
Best Opposite: Tijana Bošković (Serbia)
Best Outside Hitters: Gabriela 'Gabi' Guimarães (Brazil) and Miriam Sylla (Italy)
Best Middle Blockers: Ana Carolina 'Carol' da Silva (Brazil) and Anna Danesi (Italy)
Best Libero: Teodora Pučić (Serbia)
MVP: Tijana Bošković (Serbia)