In an exhilarating shutout, Brazil claimed their first victory in the Volleyball Nations League 2023, triumphing over the Netherlands with a 3-0 (25-23, 25-23, 25-21) scoreline. The match took place in Nagoya as part of the Pool 2 series and marked the second defeat for the Dutch team following their loss to Germany in the opening match.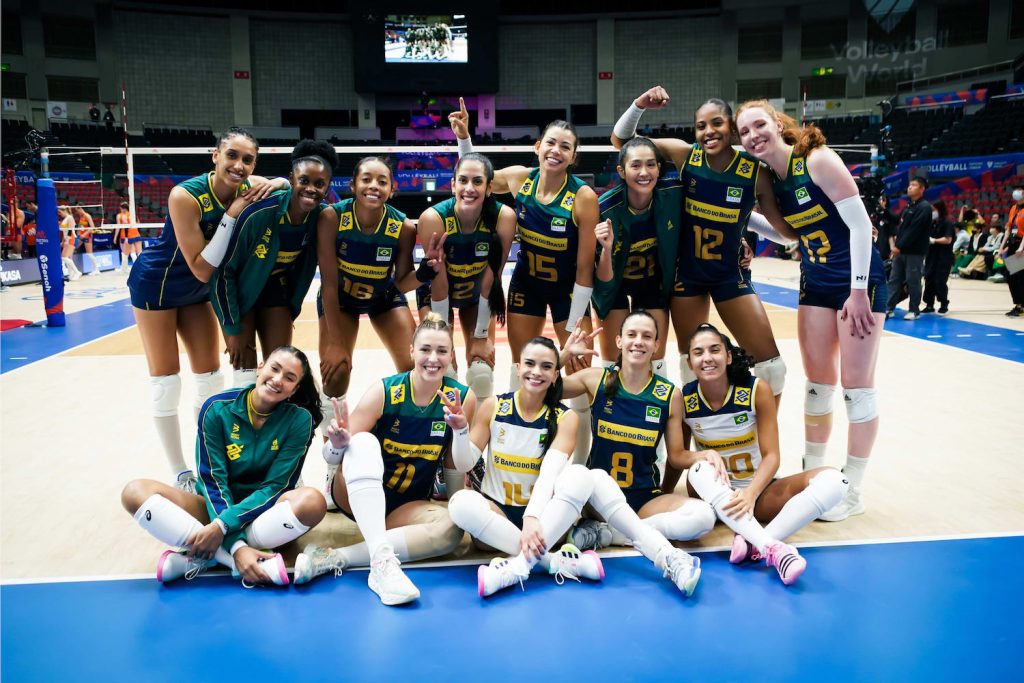 The top performer of the match was Ana Cristina of Brazil, who showcased an impressive 59% success rate in her spikes, along with two kill blocks and an ace. She secured a match high of 23 points. Teammate Julia Bergmann also contributed significantly with 13 points. The Netherlands' Elles Dambrink was the team's leading scorer, garnering 12 points.
Earlier in Nagoya, the Dominican Republic managed to secure their first victory of the season, defeating Bulgaria 3-2 (22-25, 25-16, 16-25, 25-14, 15-11). The match's top scorer was Brayelin Martinez of the Dominican Republic, who amassed 25 points. Teammate Gaila Gonzalez also stood out, contributing 19 points towards the win. Elena Becheva was the highest-scoring player for Bulgaria, earning 17 points.
Meanwhile, Germany marked their second win, delivering Croatia their second loss in a straight 3-0 (25-18, 25-23, 25-23) set match. The victory was attributed to the skillful plays of Hanna Orthmann of Germany, who led the scoring with 23 points. For Croatia, Andrea Mihaljevic was the top performer, being the only player to reach double digits with 18 points.