After a few hiccups over the past weekend, Serbia and Japan have picked up momentum in the FIVB Road to Paris Volleyball Qualifier being held in Tokyo. Both teams notched up their third wins in Pool B on Wednesday, overpowering Finland and Türkiye respectively. They trail behind undefeated teams United States and Slovenia but remain very much in the race for the two slots available for Paris.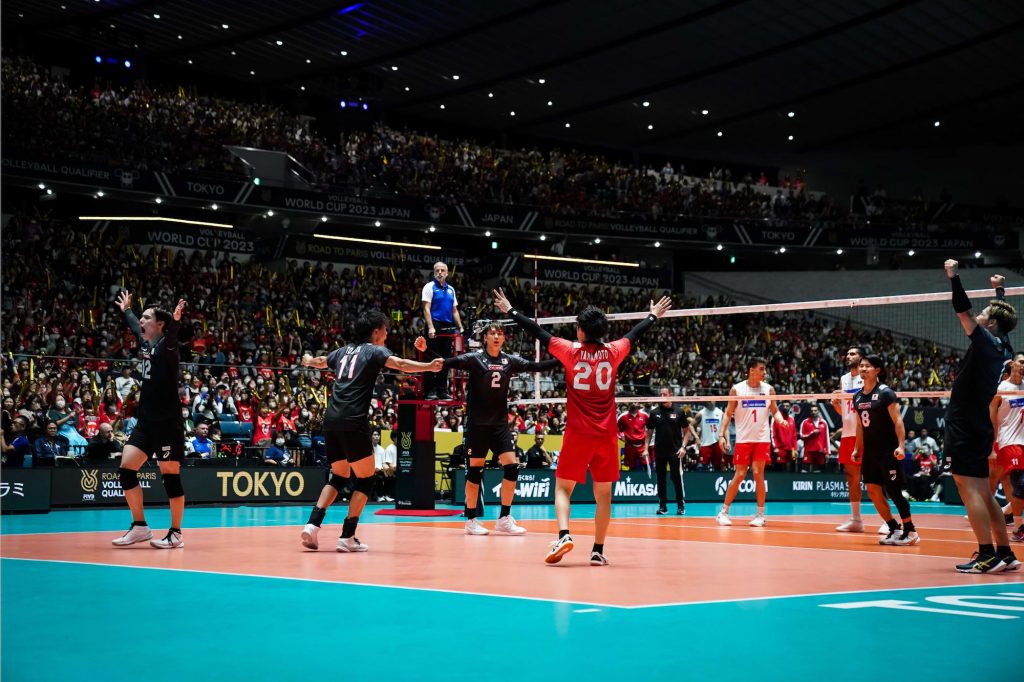 Earlier in the day, United States and Slovenia continued to display their dominance with consecutive fourth victories, currently leading the board with a pristine 4-0 win-loss record. They stand tall with 12 points each, with their position determined by set ratio. The US team, showcasing immense strength, has dropped only one set throughout the tournament, whereas Slovenia faced a mild hiccup, dropping their second set in a face-off against Egypt.
Egypt has been a surprising force, challenging the top contenders. They managed to steal the first set against the mighty Slovenians. However, Slovenia bounced back to clinch a 3-1 (23-25, 25-22, 25-17, 25-14) victory. Rok Mozic emerged as a notable player for Slovenia with 21 points. Meanwhile, Reda Haikal and Abdelrahman Eissa led the scoreboards for Egypt with 15 and 14 points respectively.
USA, leaving no room for doubt, swept away Tunisia in a 3-0 (25-11, 25-12, 25-14) encounter. Tunisia is yet to mark its first set win in Tokyo. The US performance was spearheaded by Kyle Ensing with 13 points, while Thomas Jaeschke chipped in with 10.
Serbia's game against Finland saw a stellar performance from Aleksandar Atanasijevic, who scored 17 points with a 67% success rate in attack, aiding in a 3-0 (25-21, 25-22, 25-22) victory. On the Finnish side, Joonas Jokela stood out with a match-leading 19 points.
Boosted by the roaring support from local fans, Japan delivered a stellar performance against Türkiye, wrapping up the game with a 3-0 (25-15, 25-20, 25-19) win. Japan's Yuji Nishida showcased an impressive 57% attack success rate, securing 15 points, with team captain Yuki Ishikawa adding 14 points. Kaan Gurbuz and Mirza Lagumdzija were the top scorers for Türkiye, both securing 12 points.
Pool B – Day 4
Slovenia vs. Egypt 3-1 (23-25, 25-22, 25-17, 25-14)
USA vs. Tunisia 3-0 (25-11, 25-12, 25-14)
Serbia vs. Finland 3-0 (25-21, 25-22, 25-22)
Japan vs. Türkiye 3-0 (25-15, 25-20, 25-19)