Chaumont won their first French Men's Volleyball Cup in the club history, while Volero Le Cannet also did it for the first time in the women's competition since the Swiss-French project was established in 2018.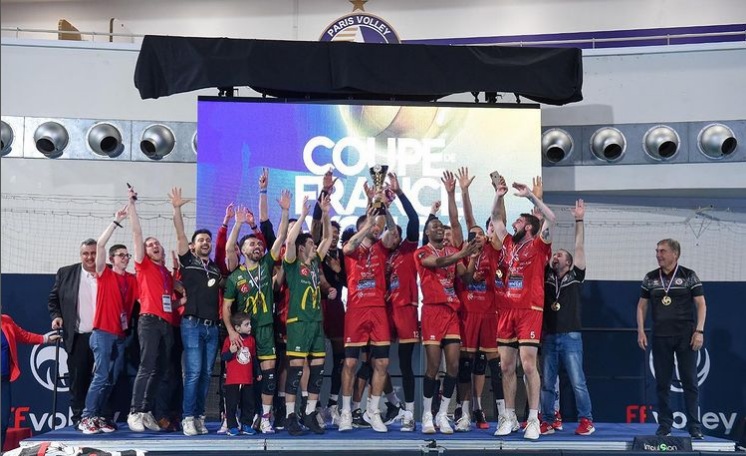 By beating the record holder for titles in the competition, Tours, in the final in Paris, Chaumont won this year's French Men's Cup (Coupe de France Masculine). After prevailing in an awe-inspiring tie-break, Chaumont redeemed for two lost finals (2018 and 2019) – partially, it was 25-20, 21-25, 25-23, 22-25, and 19-17. Tours had believed they won the match at 17-15, but the video check invalidated their point (the ball touched Pierre Derouillon). Silvano Prandi's guys embraced such a 'gift' and took the first-ever national cup in the club history. Thus, Tours succumbed in the second major final in 10 days after losing the CEV Cup face-off for the title against Italy's Vero Volley Monza.
Volero Le Cannet claimed the Coupe de France Féminine, whose final was played on the same days as the men's decider. Even though they lost one set to RC Cannes, the ladies commanded by Lorenzo Micelli left no room for suspense: 3-1 (25-12, 25-19, 19-25, 25-23). Carried by Cuban Heidy Casanova (27 points; 4 aces), Volero Le Cannet went on top of the competition for the 2nd time, but for the first time since Volero Zürich's pro team merged with Le Cannet (cup winners in 2015), 4 years ago.