Yesterday, the second match of the Ligue A 20th round was played in which Montpellier hosted Sète (the day before Toulouse defeated Poitiers 3:0).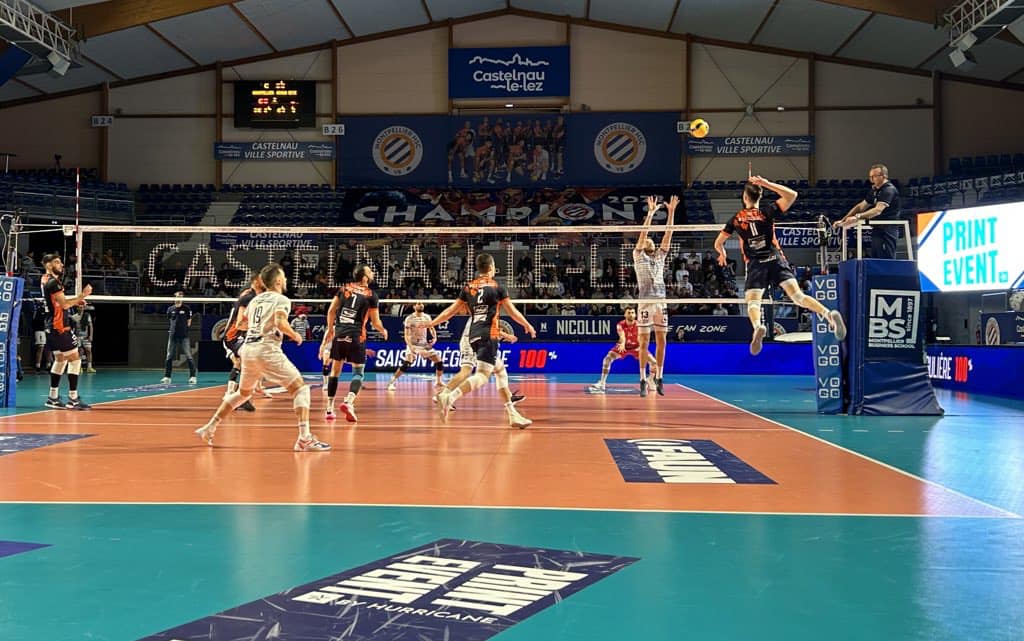 Montpellier beat Sète 3-1 (32-34, 25-19, 25-18, 25-22) and continued their great performances after a big win against Piacenza in the CEV Cup (4th consecutive win in 2 weeks). Theo Faure from Montpellier was the top scorer of the game with 23 points, while Kyle Russell was the most efficient for the defeated team with 22 points.
Three more matches of the 20th round are scheduled today, and the most excitement awaits us in the meeting between the leading duo in the overall standings, Tours and Saint Nazaire.
Ligue A – Round 20
February 9, 2023
Toulouse vs Poitiers 3-0 (25-22, 25-18, 25-23)
February 10, 2023
Montpellier vs Sète 3-1 (32-34, 25-19, 25-18, 25-22)
February 11, 2023
Nice vs Plessis vs Robinson
Chaumont vs Nantes Rezé
Saint-Nazaire vs Tours
February 12, 2023
Tourcoing vs Paris
Narbonne vs Cambrai
STANDINGS
1. Tours 44
2. Saint Nazaire 41
3. Chaumont 40
4. Nantes 39
5. Tourcoing 35
6. Narbonne 35
7. Montpellier 31
8. Sète 30
9. Paris 25
10. Poitiers 22
11. Toulouse 21
12. Nice 16
13. Plessis Robinson 13
14. Cambrai 8