In just three days, the leader of the current standings Allianz MTV Stuttgart played two games in the women's 1st Bundesliga. After Wednesday win in Erfurt, they had their second game on Friday against Rote Raben Vilsbiburg in Stuttgart.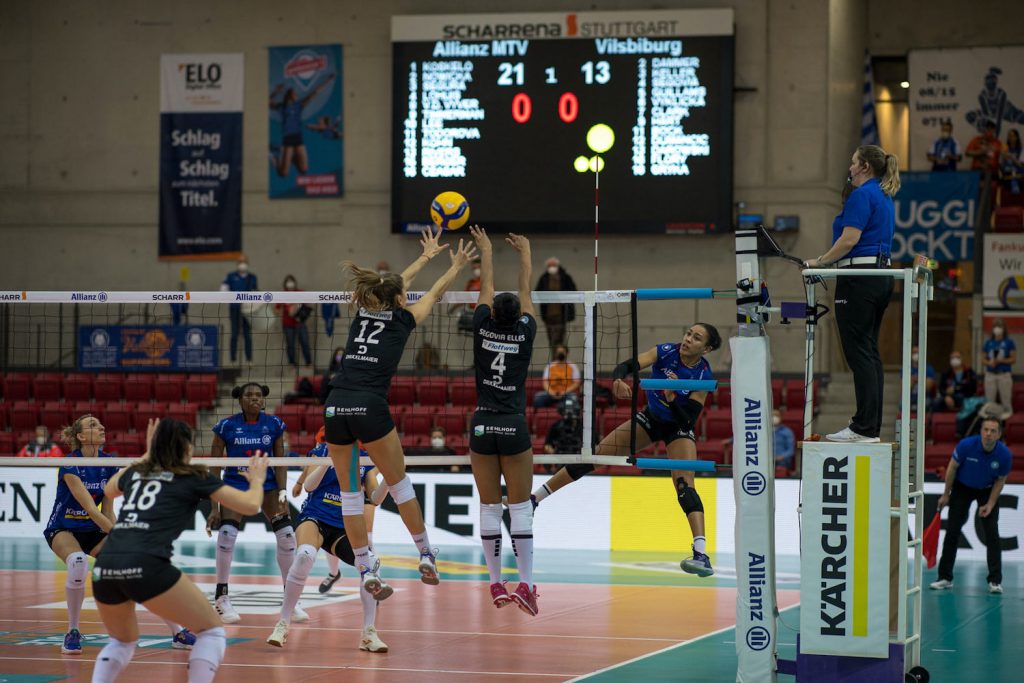 The girls of Allianz MTV Stuttgart once again showed why they hold the first place on the standings and defeated the guests from Vilsbiburg with 3-1 (25-18, 25-16, 15-25, 25-17). For Allianz MTV Stuttgart Krystal Rivers scored 17 points, while Eline Timmerman and Simone Lee added 16 points each. The top scorer of the match was Rote Raben Vilsbiburg player Jodie Guilliams who scored 19 points.
Today, 2 more matches of the 13th round of the Bundesliga are scheduled. SSC Palmberg Schwerin welcomes VfB Suhl LOTTO Thüringen, and NawaRo Straubing and SC Potsdam will play in Straubing.
1.Bundesliga – 13. Round
January 7, 2022
Allianz MTV Stuttgart – Rote Raben Vilsbiburg 3-1 (25-18, 25-16, 15-25, 25-17) – stats
January 8, 2022
SSC Palmberg Schwerin – VfB Suhl LOTTO Thüringen
NawaRo Straubing – SC Potsdam
January 9, 2022
VC Wiesbaden – Schwarz Weiß Erfurt
January 12, 2022
VC Neuwied 77 – USC Münster