Already after the 2nd game of the semifinals we have the finalists of the Bundesliga playoffs. Allianz MTV Stuttgart and SC Potsdam advanced to the finals after winning the second games of the semifinals series.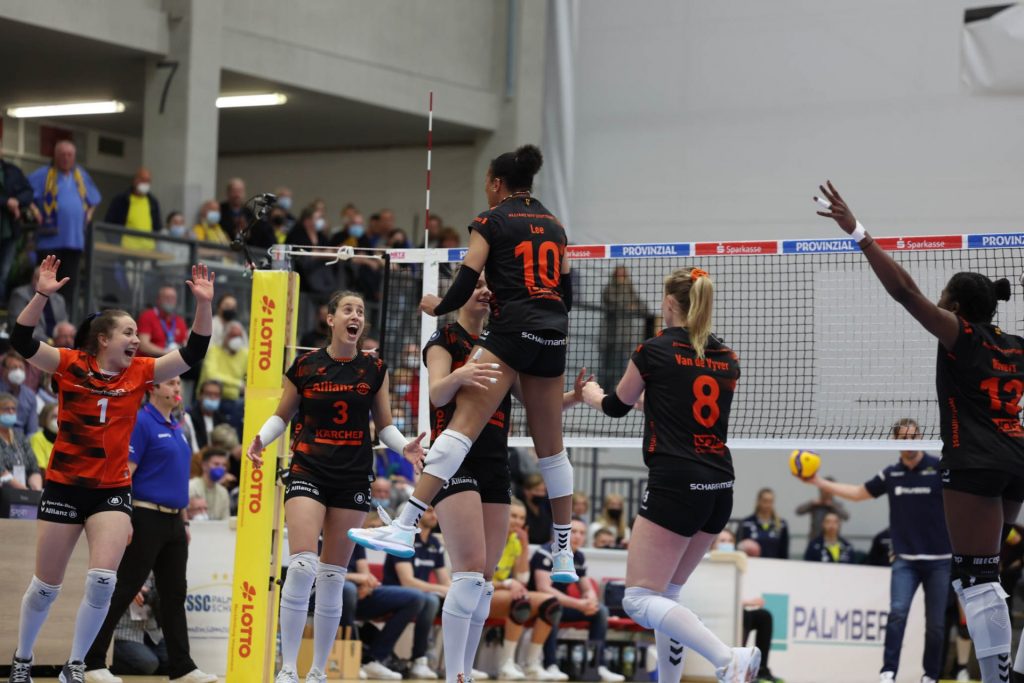 In Schwerin, Allianz MTV Stuttgart defeated SSC Palmberg Schwerin 3-1, and SC Potsdam beat Dresdner SC, in the match played in Potsdam with the same result.
The final series starts on Tuesday, April 26, and the first match is played in Stuttgart. The finals are played in a "best-of-five" format.
1.Bundesliga – Playoffs – Semifinals
April 16, 2022
Allianz MTV Stuttgart – SSC Palmberg Schwerin 3-1 (25-18, 25-14, 30-32, 25-17) – stats – (1-0 in semifinal series)
Dresdner SC – SC Potsdam 0-3 (23-25, 22-25, 21-25) – stats – (0-1 in semifinal series)
April 19, 2022
SSC Palmberg Schwerin – Allianz MTV Stuttgart 3-1 (18-25, 20-25, 25-22, 17-25) – stats – (0-2 in semifinal series)
SC Potsdam – Dresdner SC 3-1 (32-34, 25-18, 25-10, 26-24) – stats – (2-0 in semifinal series)
1.Bundesliga – Playoffs – Finals
April 26, 2022
Allianz MTV Stuttgart – SC Potsdam