In a opening match of the Bundesliga's fourth round, the Berlin Recycling Volleys secured a 3-0 victory over VfB Friedrichshafen. The game, hosted by VfB Friedrichshafen at the bustling SPACETECH ARENA, concluded with impressive set scores of 25-21, 25-19, and 25-20 in favor of Berlin.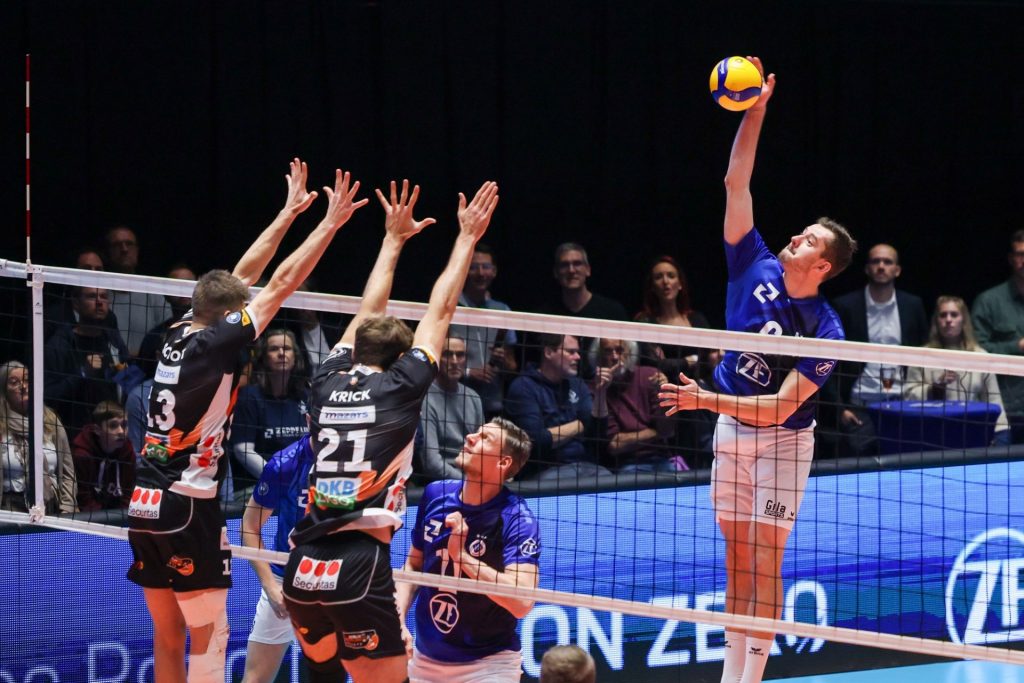 The match marked a significant moment for Libero Satoshi Tsuiki, who made a notable comeback to the Berlin team following an injury. The Berlin team started strongly, propelled by Marek Sotola's dynamic attacks and serves, which significantly pressured the Friedrichshafen team resulting in an early 9-3 lead. Despite this, Friedrichshafen demonstrated their defensive strength, evening the score at 15-15.
Throughout the match, the Berlin Recycling Volleys maintained a remarkable standard of play, with a notable 70% attack rate. Standout performances from Mote, especially in blocking, and the team's overall resilience in reception were pivotal in their successive set victories. Mote's consistent excellence positioned him as a potential MVP, but the honor was ultimately awarded to Johannes Tille. Tsuiki's return to the lineup added a layer of stability for Berlin, which steadily built a lead in the third set and sealed a comfortable victory.
Key players included Sotola, with 16 points and 3 aces, Carle with 13 points, and Mote with 9 points and 3 blocks, contributing significantly to the team's 70% attack rate. On the Friedrichshafen side, Michal Superlak led with 10 points, closely followed by Jan Fornal with 10 and Tim Peter with 9 points.