Ferdinando De Giorgi selected 14 players to take part in the 32nd edition of the EuroVolley, scheduled for September 1-19 in Poland, the Czech Republic, Estonia and Finland.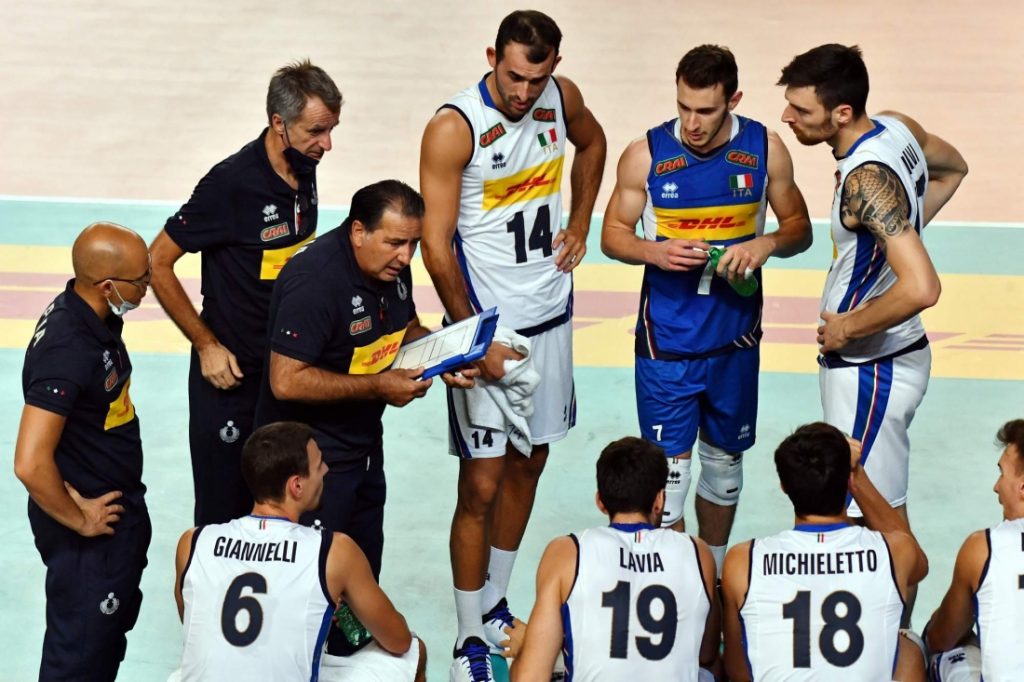 Setters: Simone Giannelli, Riccardo Sbertoli
Middle blockers: Simone Anzani, Gianluca Galassi, Fabio Ricci, Lorenzo Cortesia
Outside hitters: Alessandro Michieletto, Daniele Lavia, Francesco Recine, Mattia Bottolo
Liberos: Fabio Balaso, Alessandro Piccinelli
Opposites: Giulio Pinali, Yuri Romanò
Italy achieved second victory in a match played in Mantua as part of preparations for the Eurovolley. They defeated Belgium 3-1 (19-25, 25-22, 25-15, 25-23). In the first game, played yesterday, Italy won 3-0 (25-17, 25-17, 25-18).
At EuroVolley, Italy will play in Pool B, alongside Belarus, Bulgaria, the Czech Republic, Montenegro and Slovenia, while the Belgians are in Pool A, along with Poland, Portugal, Serbia, Greece and Ukraine.
Italy – Belgium 3-1 (19-25, 25-22, 25-15, 25-23)
Italy: Anzani 5, Galassi 13, Giannelli 8, Lavia 11, Michieletto 17, Romanò 20, Balaso (L), Sbertoli, Ricci 1, Bottolo, Cavuto, Cortesia, Piccinelli (L), Mazzone, Recine, Coach: De Giorgi.
Belgium: Tuerlinckx 11, Deroo 17, D´Hulst, Van de Velde 8, D´Heer 7, Rousseaux 7, Perin (L), Van den Dries 5, Valkiers, Verhanneman 2, Desmet 2, Van Elsen, Ribbens (L), Thys, Coach: Munoz