Reale Mutua Fenera Chieri beat Novara in the big match of Round 6 and surpasses them in the standings of the 2022-23 Italian Women's Volleyball Championship.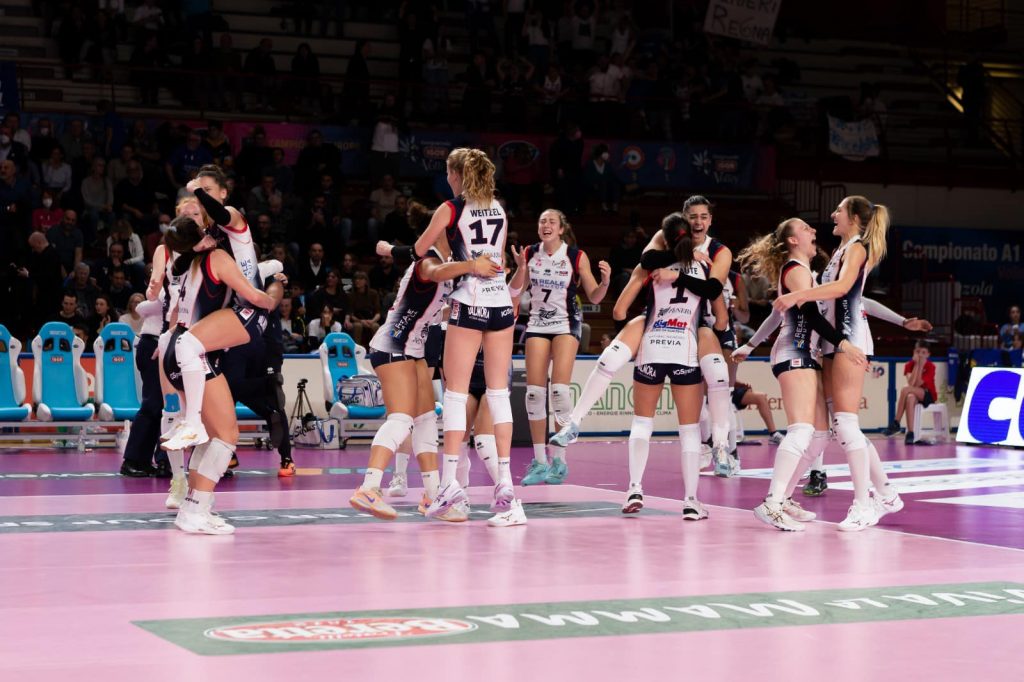 The top part of the 2022-23 Serie A1 ranking changed at the end of today's matches of the sixth round. Igor Gorgonzola Novara had to capitulate for the second consecutive time, being annihilated by Reale Mutua Fenera Chieri in the derby of the Piedmont region 0-3 (16-25, 16-25, 23-25). An extraordinary team commanded by Giulio Bregoli rose to third place with 15 points and 5-1 (a few weeks ago, they were even leaders for the first time in club history) by surpassing precisely today's opponents.
An absolutely unrecognizable Novara were seen today, on the line of the distracted and phlegmatic one seen against Prosseco Doc Imoco Conegliano in the last Serie A1 big derby. On the contrary, Chieri immediately took to the field fierce and extremely concentrated, taking advantage of every mistake of their opponents. The performance of Belgian Kaja Grobelna (15 points) and Francesca Villani (4 blocks) should be highlighted on the winning side. Novara had very low percentages in attack and only one player in double digits in scoring – Cuban veteran, Kenia Carcaces.
2022-23 Serie A1 – regular season, Round 6: