In today's matches of the 20th round of the Italian SuperLega, 4 out of 5 matches ended in a tie-break.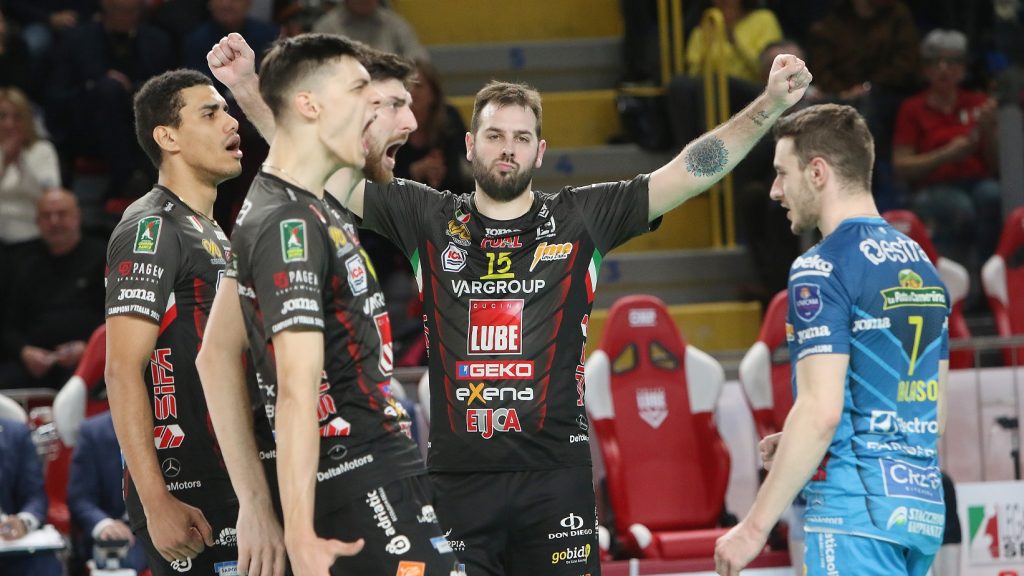 In the first match in five sets, Cucine Lube Civitanova managed to reverse 0-2 and overcome Gas Sales Bluenergy Piacenza. This was match from hell to heaven for the hosts. Civitanova achieved an important victory, and with 32 points and 1 less game played, kept the fourth place in the standings.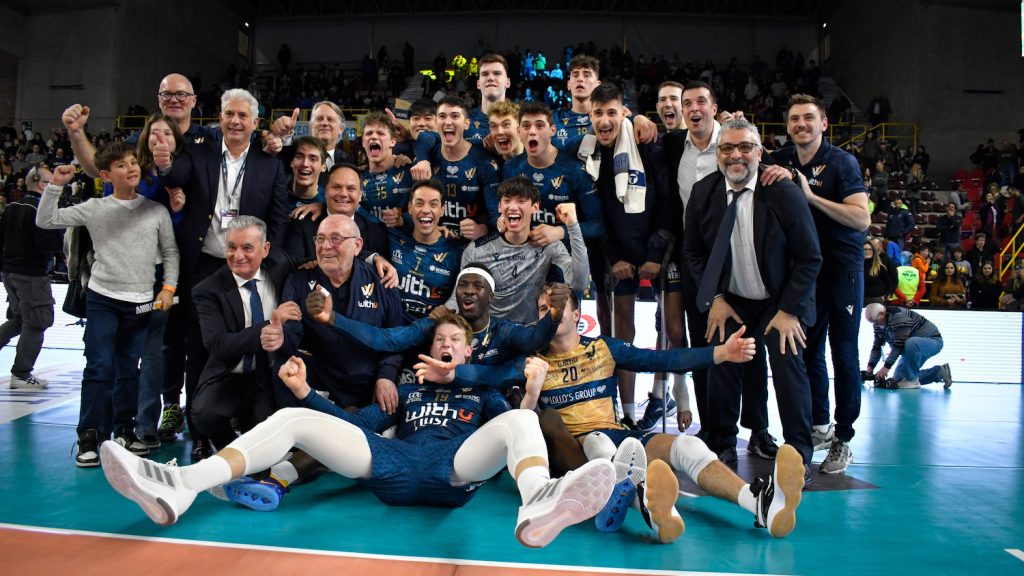 In Verona, another volleyball treat in 5 sets and a victory for the home team. WithU Verona won 3-2 against Valsa Group Modena. The game was also marked by the return to the field Verona opposite Sapozhkov, who was the match top scorer with 29 points, Keita and Mozic added 19 points each.
Trentino celebrated in Milan in another game in five sets, while Perugia continued winning streak, this time they beat Cisterna in three sets. This was the twentieth win of the season in the league, thirty-third in all competitions, for Sir Safety Susa Perugia. Oleh Plotnytskyi was the match top scorer with 19 points, while Gutierrez was the most effective with 12 points for the Cisterna.
The round full of matches in 5 sets was closed by the clash between Vero Volley Monza and Pallavolo Padova. After a great fight, Padova wins important points needed to enter the calmer waters of the fight to stay in the SuperLega next season.
20th Round Regular Season SuperLega Credem Banca
February 18, 2023
Gioiella Prisma Taranto – Emma Villas Aubay Siena 3-2 (25-15, 23-25, 25-22, 23-25, 15-10)
February 19, 2023
Allianz Milano-Itas Trentino 2-3 (25-22, 26-24, 23-25, 24-26, 8-15)
WithU Verona-Valsa Group Modena 3-2 (25-19, 28-26, 19-25, 20-25, 15-10)
Cucine Lube Civitanova-Gas Sales Bluenergy Piacenza 3-2 (18-25, 22-25, 25-23, 25-23, 15-13)
Sir Safety Susa Perugia-Top Volley Cisterna 3-0 (25-23, 25-18, 25-22)
Vero Volley Monza-Pallavolo Padova 2-3 (24-26, 25-17, 25-17, 20-25, 13-15)
STANDINGS
1. Sir Safety Susa Perugia 59
2. Valsa Group Modena 39
3. Itas Trentino 38
4. Cucine Lube Civitanova 32 (-1 game)
5. WithU Verona 31
6. Gas Sales Bluenergy Piacenza 31
7. Vero Volley Monza 28
8. Allianz Milano 27
9. Top Volley Cisterna 23
10. Pallavolo Padova 18
11. Gioiella Prisma Taranto 16
12. Emma Villas Aubay Siena 15 (-1 game)