In an official statement, Savino Del Bene Volley confirmed that Brenda Castillo, the celebrated Dominican national player, will not feature in the squad coached by Massimo Barbolini for the forthcoming season.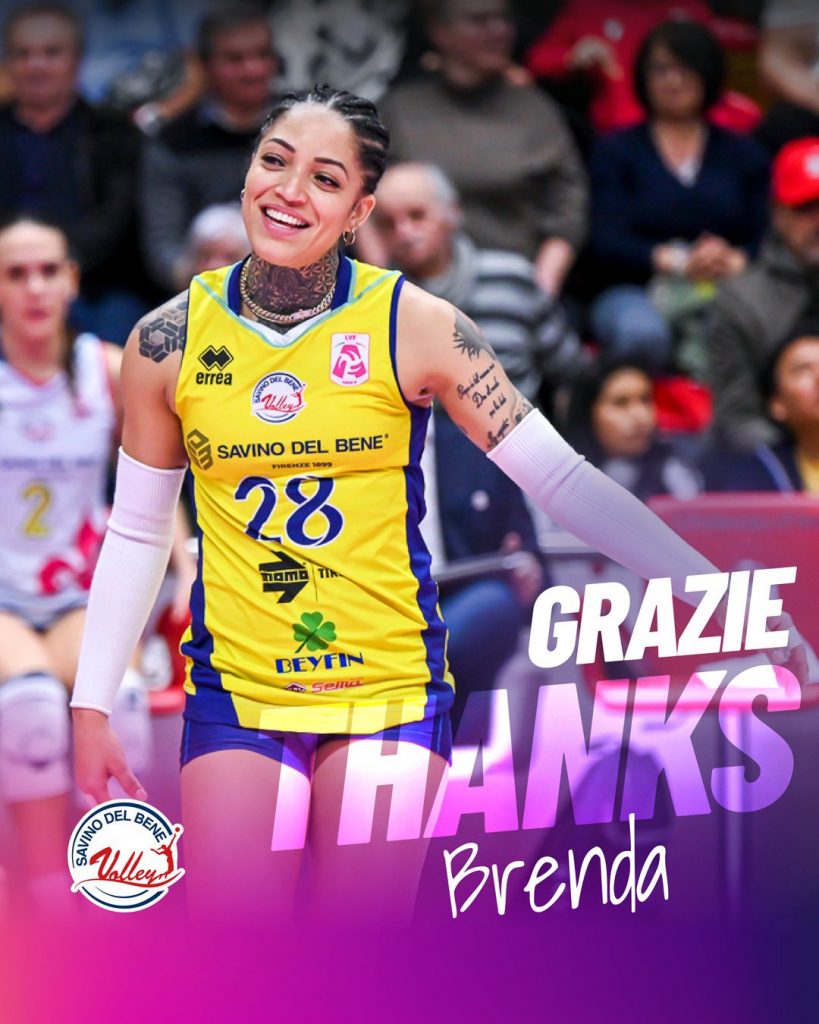 Castillo joined the club in October 2021 as a replacement for the injured Enrica Merlo. After two seasons with the club, she leaves behind an impressive legacy, having made a name for herself as one of the world's top players in the libero position.
During her tenure at Savino Del Bene Volley, Castillo contributed significantly to the team's success, helping secure two European titles – the 2022 Challenge Cup and the 2023 CEV Cup. These victories marked her first ever European triumphs.
As part of Savino Del Bene Volley, Castillo showcased her extraordinary skills in 59 Serie A1 regular season and playoff matches. The talented player from San Cristóbal was included in 190 sets and maintained a near-impeccable perfection reception rate of 47.9% over the span of two seasons.