Charleston, W.Va, USA – The USA Men's Volleyball team emerged as victors against a determined Cuban side, securing their spot as the top team in Pool B and moving straight to the semifinals of the NORCECA Senior Men's Continental Championship.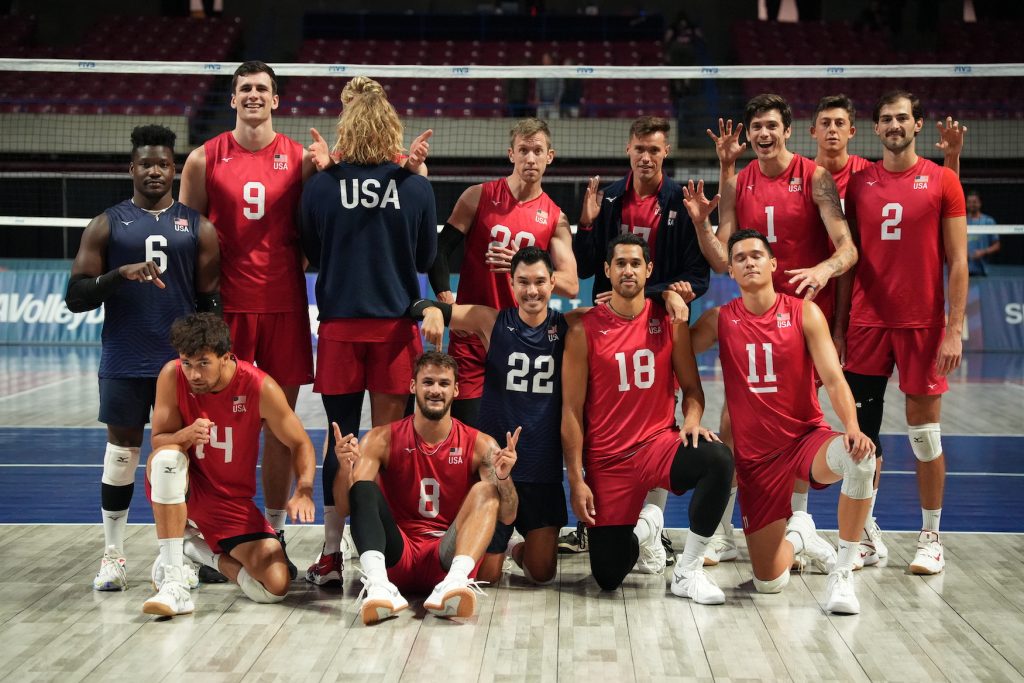 In a thrilling five-set match held at the Charleston Coliseum and Convention Center, USA edged out Cuba with a 3-2 win (25-22, 25-17, 24-26, 22-25, 15-12). With this victory, USA (3-0) solidifies their position and will bypass the quarterfinals. Cuba, on the other hand, will have to prepare to face Mexico in the next round.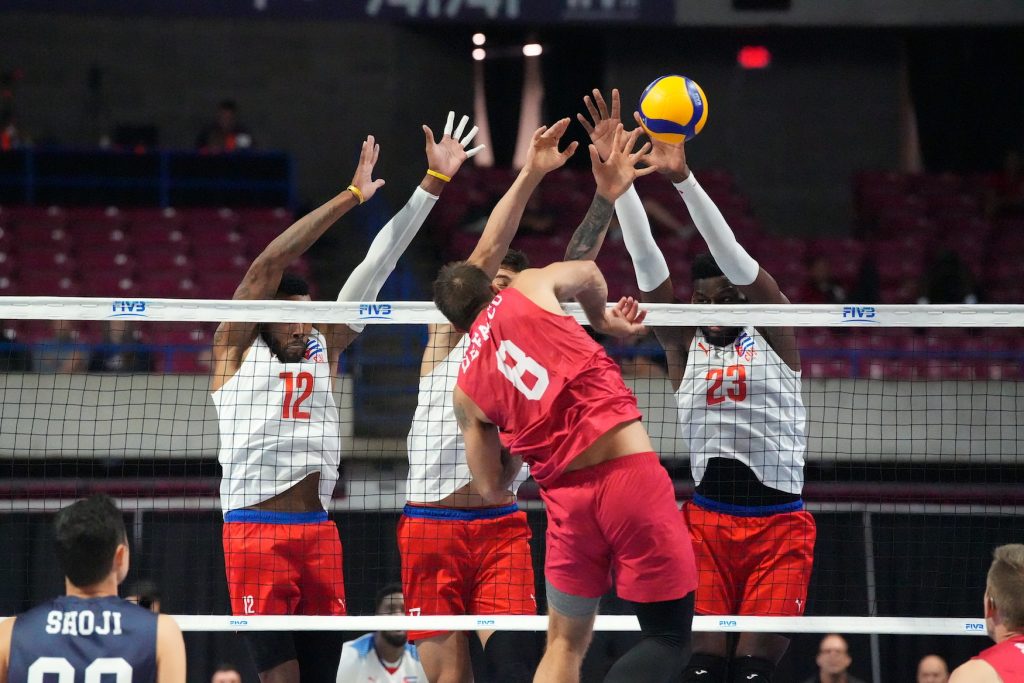 T.J. DeFalco, the dynamic U.S. outside hitter, showcased a commendable performance, leading the score charts with 26 points. Teammates Aaron Russell and Max Holt pitched in with 20 and 12 points, respectively. On the Cuban side, Marlon Yant took the spotlight with 22 points, while Jesus Herrera and Miguel Angel Lopez followed with 14 and 13 points.
Meanwhile, in Pool A, the Dominican Republic secured a decisive 3-0 win (25-21, 25-21, 25-21) over Mexico, positioning them to challenge Puerto Rico in the quarterfinals. Luis David Baca of Mexico was the top scorer of the match with 20 points, but the combined efforts of Henry Antonio Lopez and Hector Alexis Cruz, both contributing 14 points, pushed the Dominican Republic to victory.
Elsewhere, Puerto Rico achieved their first win in the NORCECA Senior Men's Continental Championship by triumphing over Suriname in a straight-set win of 3-0 (25-22, 25-15, 25-21). Klistan Lawrence of Puerto Rico led the scoresheet with 19 points, while teammates Omar Hoyos and Jamal Ellis both chipped in with 11 points. Suriname's top performers were David Pinas and Keven Sporkslede, each delivering 10 points.
The championship continues with all eyes set on the impending clashes in the quarterfinals.
Pool A
Dominican Republic vs. Mexico 3-0 (25-21, 25-21, 25-21)
Pool B
Puerto Rico vs. Suriname 3-0 (25-22, 25-15, 25-21)
USA vs Cuba 3-2 (25-22, 25-17, 24-26, 22-25, 15-12)