EDMONTON, Canada – The third day of the NORCECA Pan American Cup Men's Final Six tournament saw USA, Mexico, and host Canada securing victories in their respective matches.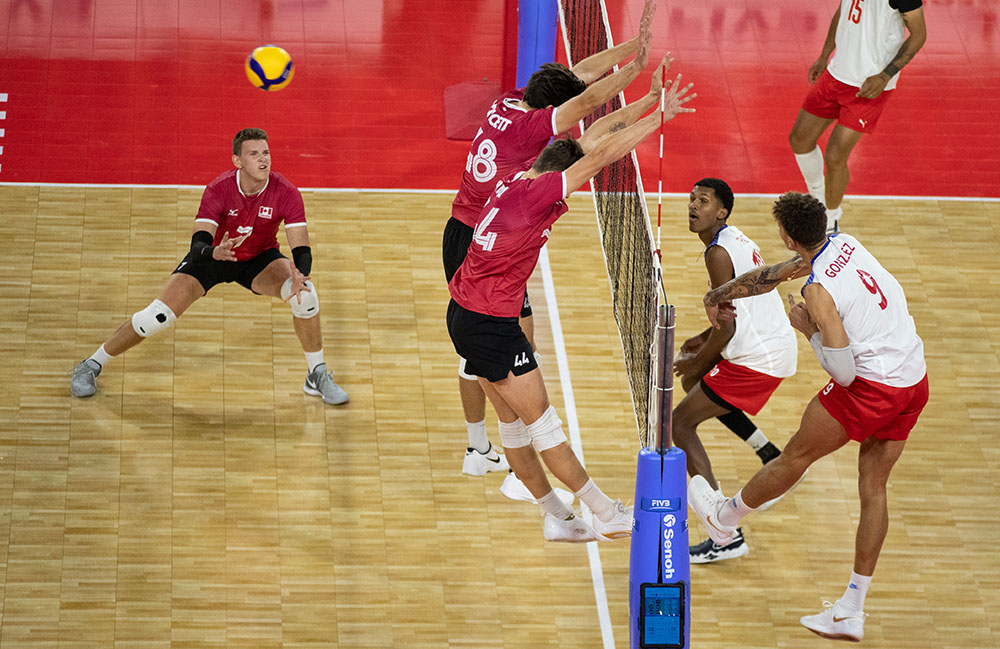 USA vs. Puerto Rico
The USA maintained their unbeaten streak, trouncing Puerto Rico in straight sets 3-0 (25-17, 25-17, 25-11). They showed dominance in attacking (34-19), blocking (10-4), and serving (9-2), though they conceded slightly more points from errors than their opponents. Jordan Ewert stood out with a match-high 14 points for the USA, closely followed by Camden Gianni with 13. Puerto Rico's Klistan Lawrence Vidal contributed eight points. USA's record is now an impressive 3-0, while Puerto Rico lags behind at 0-3.
Mexico vs. Dominican Republic
In the subsequent match, Mexico asserted their prowess against the Dominican Republic, securing a 3-0 win (25-14, 27-25, 25-17). Mexico outperformed in attacking points (40-32), blocking (10-7), and service aces (8-1). Josué López Rios was the star for Mexico, earning 16 points, while teammate Luis Hernández Baca added 15. Moises Ortiz and Luis David Reinoso Soto each delivered nine points for the Dominican Republic. With this result, Mexico's standing is 2-1 and the Dominican Republic is 0-3.
Canada vs. Cuba
Closing the day, the home team, Canada, continued their winning run, outpacing Cuba with a 3-1 scoreline (25-22, 25-20, 23-25, 25-16). The Canadians led in attacking (43-39), blocking (12-8), and service aces (5-3), further benefiting from more error points conceded by their opponents (38-33). Christopher Byam shined for Canada, notching up 24 points, while Cuba's Alejandro González Rodríguez responded with 19. Canada's perfect record stands at 3-0, whereas Cuba drops to 1-2.
NORCECA Pan American Cup Men's Final Six – Day 3:
USA vs. Puerto Rico 3-0 (25-17, 25-17, 25-11)
Mexico vs. Dominican Republic 3-0 (25-14, 27-25, 25-17)
Canada vs. Cuba 3-1 (25-22, 25-20, 23-25, 25-16)