One of the best Croatian young volleyball team members, 21-year-old 206 cm tall Tomislav Mitrašinović, after returning from the European Championship, was given a few days off to recover and prepare for the new season. Extremely demanding for him, because for the first time in his career he will play for a foreign club.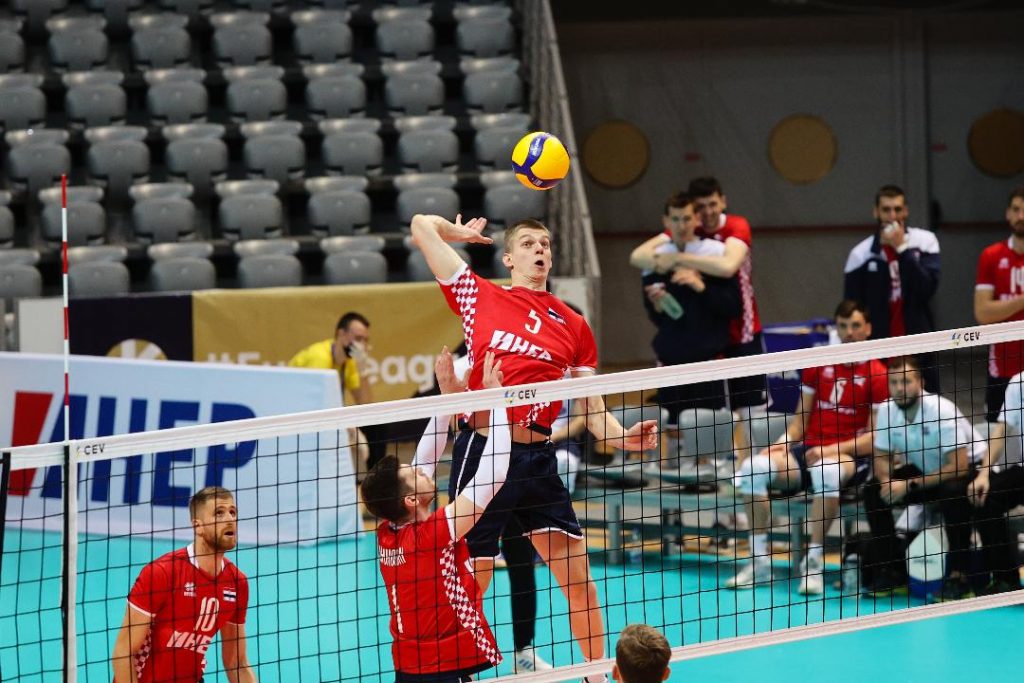 And not just any club, nor in any state. Tomislav signed a two-year contract with the Vero Volley Monza club, in which talented Croats are not uncommon. Tsimafei Zhukouski, Ivan Raič and Marko Sedlaček also played there, also from Zagreb's Mladost, from where Tomislav embarked on his first foreign adventure.
About his first experiences in Monza, Tomislav says:
"I am just getting to know the club and all the people in the club, as well as the players and the professional staff. For me, this is all new, but I'm looking forward to just that challenge. Everything I have seen so far I really like, the hall in particular, and everything available in it and accommodation in a separate part of the hotel where we players have apartments. Everyone in the club tries very hard to be of service to me in the first days, and I am already slowly mastering the first words of the Italian language, which is going very well for me to begin with."
Surely his national team colleagues who went through Monza gave him some advice on how to easily get through the first days at the club.
"Tsimafei, Marko and especially Ivan, whom I call Ćaća (father), helped me a lot with their advice, because he is older and more experienced than me, and we were roommates in the national team all summer. I learned a lot from him because he also plays in my position as the opposite. I learned a lot on the toy, but also on the human level, his advice is extremely important."
You mentioned the position of the opposite, which you will play in Monza, although you actually played the second part of the season as a middle blocker last year in Mladost, under coach Zanijni, and also in the national team this summer. Will adjusting to concealer after almost a year be a problem for you?
"I hope not, although it will definitely be a bit harder to enter the season than if I played it all the time. This way, there may be a bit more inflammation because the movements are different, the ball arrives and the jump is different… But, I'm not complaining, because coach Zanini saw me in the national team this year on the middle blocker, considering that two of our top players were in the position of the opposite. players, Leo Andrić and Ivan Raič, next to whom I still don't have a chance. But this way I had the opportunity to train with them, learn from them, be part of a team that made a great, historic result, and I have nothing to regret. On the contrary, this summer has been a big win for me. I trained well, I'm in good shape, I managed to rest a bit, and now I can't wait to show myself in the best light in Monza," – says Tomislav Mitrašinović, who will have the German national team player of Hungarian origin Georg Grozer in front of him as an opposite. who in his 37th year still plays at a high level. However, considering the age difference in the club, they were certainly thinking about the longer term, so Tomislav will also get a lot of opportunities to stand out…