The Japanese V.League got their champions in men's and women's competitions for 2021/22.
Today, on a neutral court in the city of Chiba, Game 2 of the playoff finals of the 2021/22 Men's V.League Division 1 (V.リーグディビジョン1 男性) was held. The 2nd-seed Suntory Sunbirds overwhelmed the regular-season winners Wolfdogs Nagoya with a score of 3-0. Since the two teams had one win each in the finals, the Golden Set was played. And, again, Suntory prevailed (25-17), leading from beginning to end, just like throughout the entire match, and claimed the 2nd championship title in a row, the 9th overall.
Russian Dmitriy Muserskiy top-scored the winning side with 25 points (counting all 4 sets). Chinese Peng Shikun made 7 blocks. The Suntory setter and also a captain Masaki Oya was named MVP of the finals.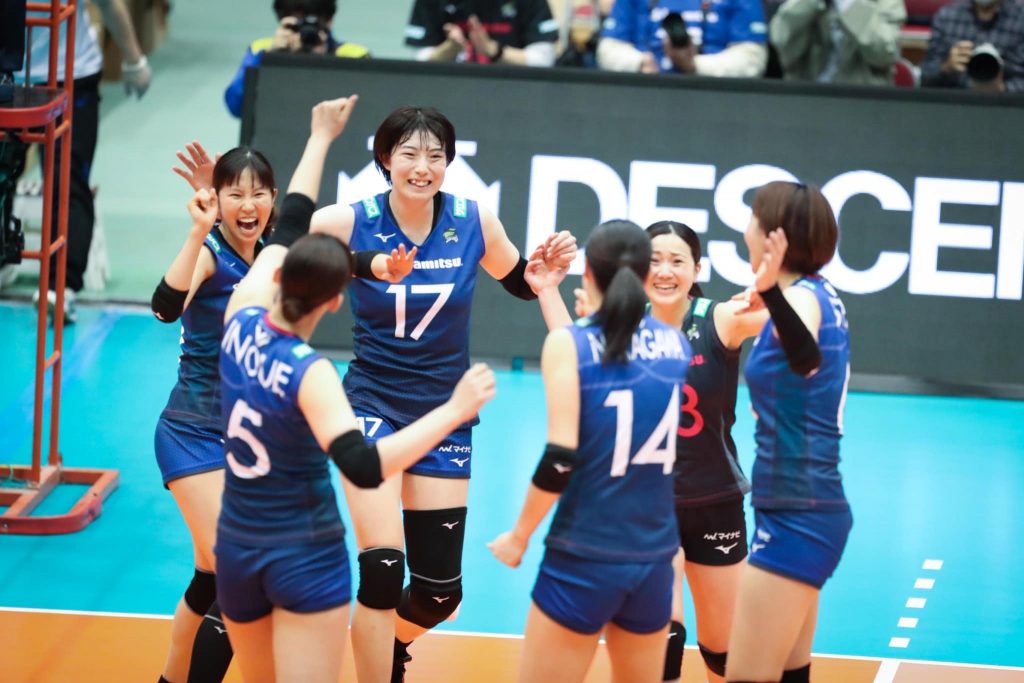 Game 2 of the 2021/22 Women's V.League Division 1 (V.リーグディビジョン1 女性) final has been canceled. Due to the occurrence of several positive cases of the coronavirus infection of players within both clubs, the JT Marvelous and the Hisamitsu Springs, the audience in Chiba only saw one match of the series. So, in accordance with the league's rules that include measures against Covid-19, the ranking was to be decided based on the results of the matches prior to the cancelation. So, given that Hisamitsu prevailed over the Marvelous in Game 1 (3-1), the title was awarded to them.
Thus, the Tosu-based side took the 8th championship title, the first since 2019, breaking the 2-year domination of their rivals in this year's final.
2021/22 Men's V.League Division 1 – playoff finals:

2021/22 Women's V.League Division 1 – playoff finals: