VK Atyrau is the champion of Kazakhstan in volleyball among men's teams.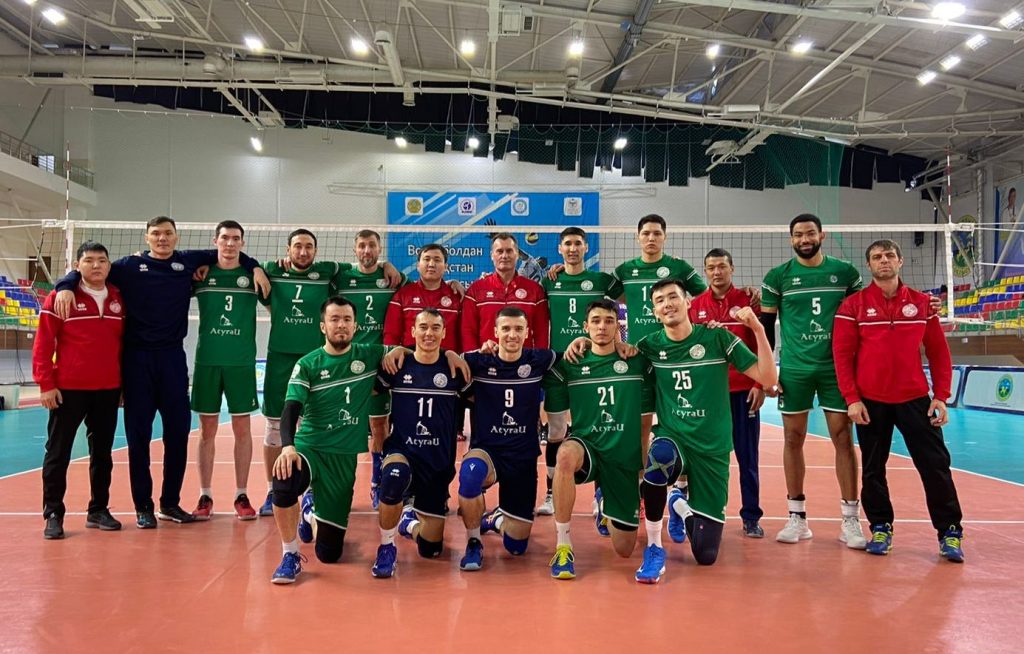 VK Atyrau are the men's volleyball club champions of Kazakhstan. The final series of the playoffs (just as the semi-finals) of the 2021/22 National League (Национальная лига Мужчины) was played in the city of Taraz, hosted by the regular-season winners Taraz. Two matches in the series were enough for the 2nd-seed Atyrau to get the crown over the 3rd-seed Esil SK.
The outside hitter of the new champions, who took their 4th gold medal in the league (2003, 2004, 2018, 2022), Aibat Netalin, was named MVP of the season.
2021/22 National League – playoff finals: