Today in the city of Ede, Dutch volleyball got its men's and women's national cup winners for 2021/22 after the final matches that were played one after the other.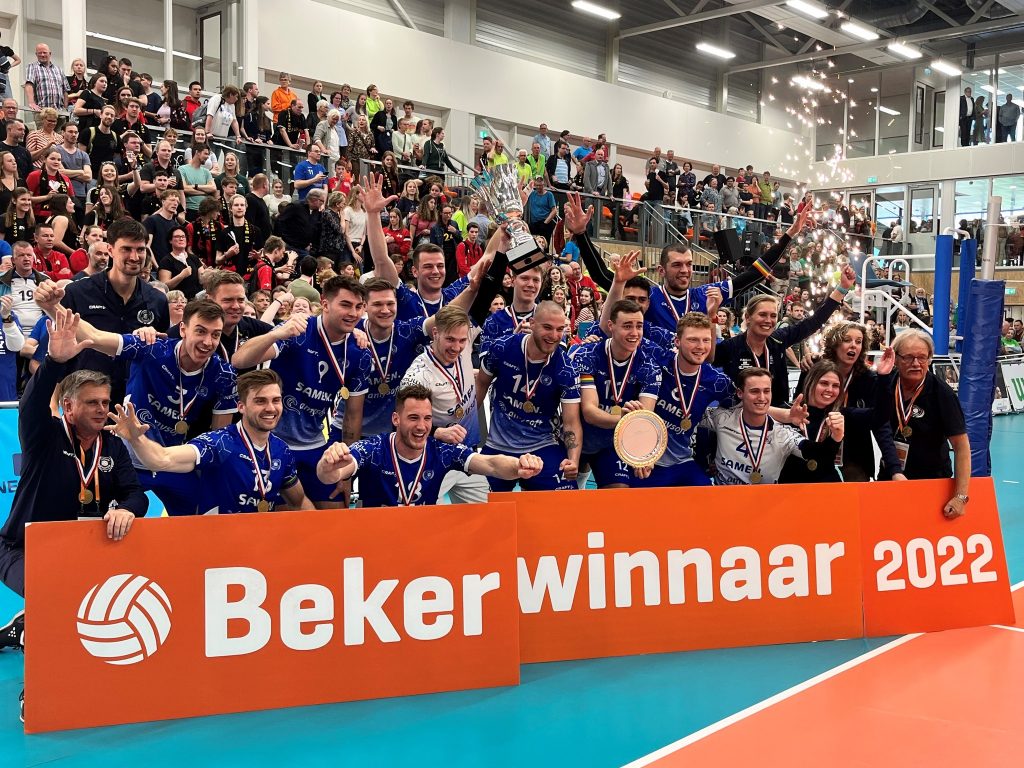 Amysoft Lycurgus won the 2021/22 Dutch Men's Cup (Nationale beker heren) in Ede. After a nerve-racking 5-setter, the team commanded by Arjan Taaij beat Active Living Orion for the first time this season. Lycurgus cleared no less than 9 match points in the 4th set (!) before tying at 2-2 and then prevailing in the tie-break to win the national cup for the 3rd time in a row. It was a special night for the Lycurgus captain Dennis Borst, who played his last competitive game.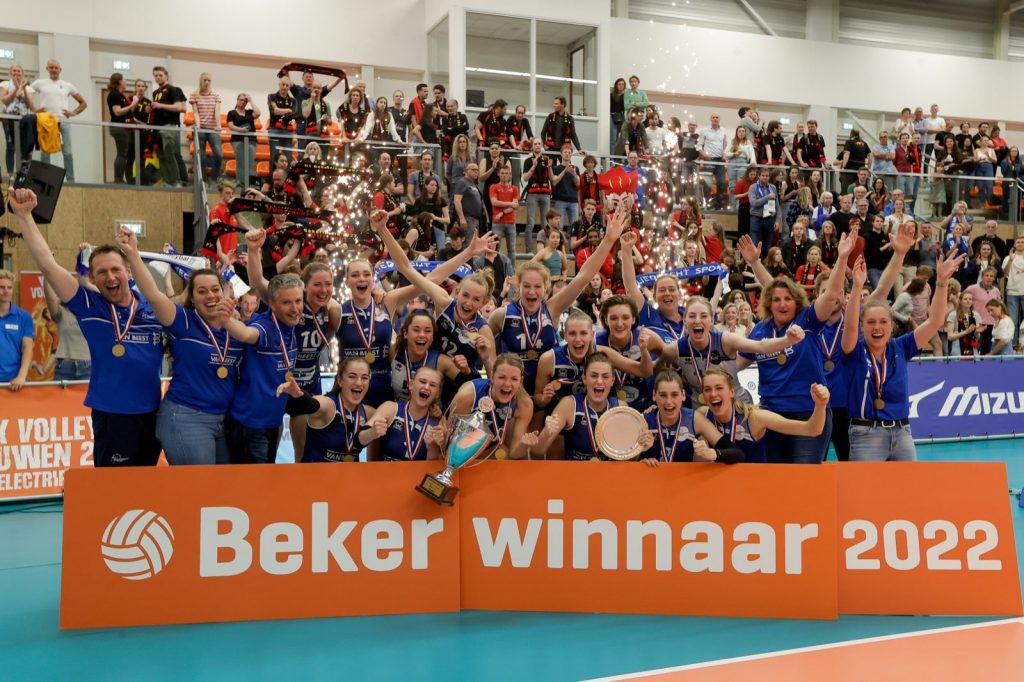 As for the women's final of the competition (Nationale beker dames), Sliedrecht Sport beat Booleans/VV Utrecht, also in Ede, and took the trophy for the 4th time in 5 years. Overall, it's the 6th time in club history that Sliedrecht clinched the Dutch Cup. The first two sets were extremely tense, but after that, the ladies coached by Vera Koenen dominated.
2021/22 Nationale beker – final matches: