Middelfart VK are the new Danish Men's Volleyball Championship winners, the glory they earned after a dramatic marathon final match No.3.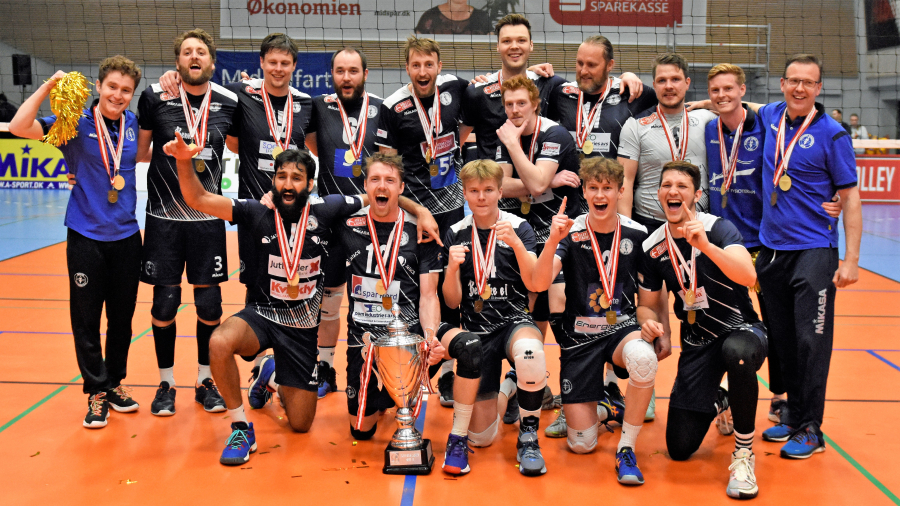 After 4 years as Danish champions, Gentofte Volley had to step down. Middelfart VK, the regular-season winners in the 2021/22 Volleylegaen Herrer, won the 3rd match in a row in this year's playoff final series to take the title for the first time since 2012.
The showdown, in which the two teams shifted momentums, was played in 5 sets. Canadian Nicholas Mickelberry top-scored the winning side in Game 3 with 23 points. He set up 4 blocks, just like his teammate and compatriot Irvan Brar.
With gold medals around the necks of their players, Middelfart can celebrate the club's 5th Danish Championship. 
2021/22 Volleylegaen Herrer – playoff finals: