Draisma Dynamo celebrated the 14th men's national championship title in the Netherlands.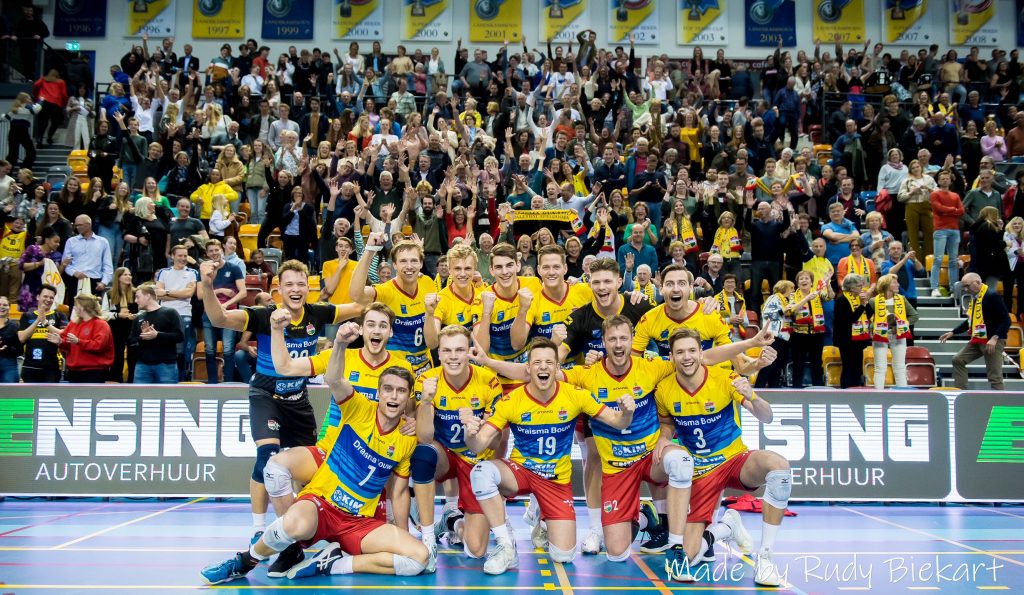 Draisma Dynamo have become national champions for the second time in a row, but also for the 14th time in club history. On the road in Doetinchem, the team commanded by Redbad Strikwerda prevailed in straight sets over Active Living Orion to close the best-of-5 final series of the 2021/22 Eredivisie Heren at 3-0. Tonight, Orion fought for their last chance to stay in the series but it turned out that they have laid down their weapons the quickest compared to the other two matches in the series, which they also lost (both with a score of 1-3).
Dynamo's title can be considered a feat given they had trouble in the winners stage and lost 3 games, so they almost missed the finals. Orion, on the other hand, only suffered their first defeat of the season in the last game of the winners stage, exactly against Dynamo. After that, the club of Dirk Sparidans has never regained its previous top form and lost the national cup final and 3 final matches of the playoffs.
For a 36-year-old Dynamo outside hitter Jeroen Rauwerdink, today's encounter was his last as a volleyball player. The 337-time international (won 2 European Leagues with the Dutch National team) is calling it quits after a career of 20 years, and has done it so in style with the national championship title.
2021/22 Eredivisie Heren – playoff finals: