Allianz MTV Stuttgart celebrated the triumph in 2021/22 German Women's Volleyball Championship over SC Potsdam.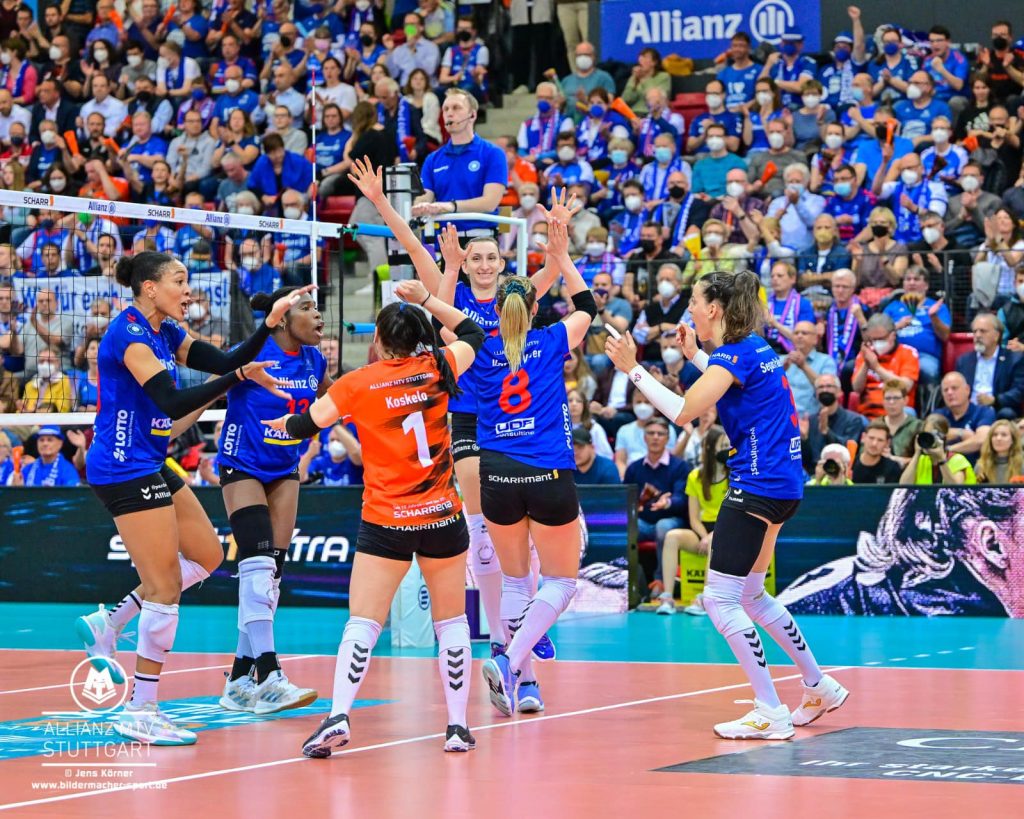 There was a celebration of over 2,000 spectators in the sold-out SCHARRena in Stuttgart tonight following the moment when American Krystal Rivers converted the match point to 3-0 (25-14, 25-20, 25-23) for Stuttgart against Potsdam and thus helped her club close the final series of the 2021/22 1. Bundesliga Frauen playoffs at 3-2. So, after winning the German Cup, Stuttgart won the national title for the second time (the first time was in 2019).
It was an all-or-nothing Game 5, and Stuttgart players were full of motivation after surviving Game 4 in which they had to fend off two match balls from the rivals before prevailing in the tie-break and tying the series at 2-2. The above-mentioned Rivers and her compatriot Simone Lee top-scored the new titleholders in today's encounter with 18 points each.
2021/22 1. Bundesliga Frauen – playoff finals: