Nicolás Vives, the Cuba National Team head coach, has chosen 14 players for the 2022 FIVB Men's Volleyball World Championship.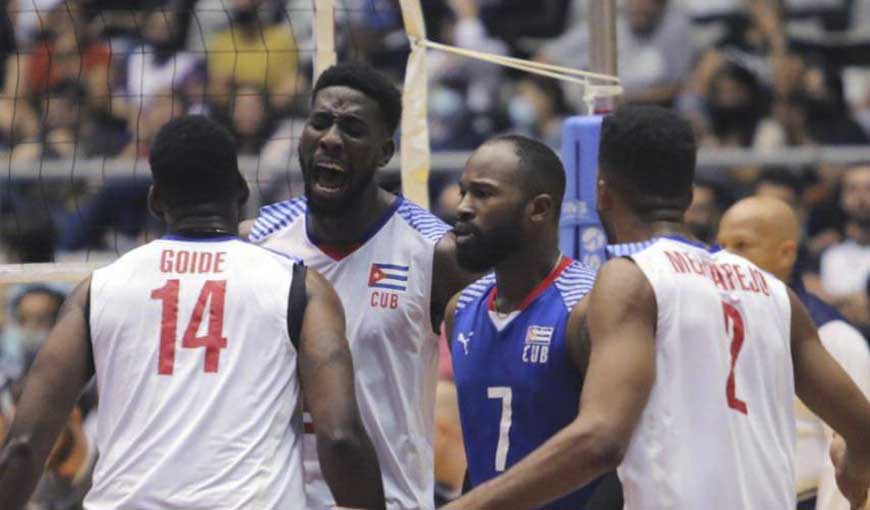 The Cuba National Team (winners of the last FIVB Challenger Cup) left for Gatineau, Quebec, Canada, to compete between August 9 and 14 in the 2022 Pan American Cup. The event will be of qualifying nature for the 2023 Pan American Games in Chile, following the last Pan American Cup Norceca Final Six in Mexico in which the quotas weren't granted as planned in the first instance. The upcoming Pan American Cup will also serve to obtain points for the world ranking, which will help in a hypothetical case of Olympic classification.
The Cuba Men head coach Nicolás Vibes has chosen 14 players for the tournament in Canada, which will then go to Ljubljana, Slovenia, for the 2022 World Championship:
Setters: Adrian Goide and Liván Taboada; Middle blockers: Livan Osoria, Robertlandy Simón, Roamy Alonso, and Javier Concepción; Outside hitters: Miguel López, Marlon Yant, Osniel Melgarejo, and Julio Cesar Cárdenas; Opposite hitters: Jesús Herrera, Michael Sánchez, and Miguel David Gutiérrez; Libero: Yonder García.