He is one of the few top volleyball players who, surprisingly, did not play in many clubs.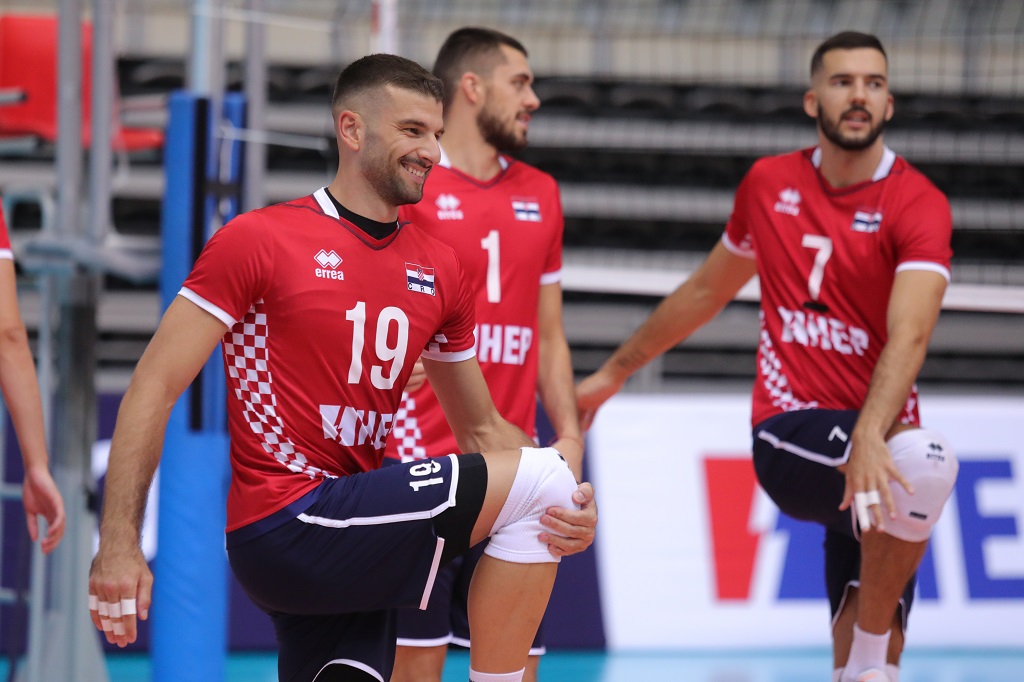 From Split through Kaštela to Mladost, that is the sports path of 28-year-old Ivan Zeljković, a 185 cm tall outside spiker, today the captain of the team HAOK Mladost. And an irreplaceable Croatian national team player in the last four years. And here he is specific in terms of seniority and years.
On Thursday, October 13, at the Dom odbojke in Zagreb, his Mladost won the second round of qualification for the Champions League, beating Lindaren Volley Amriswil 3:0 in the second game, and also won an additional golden set, as they lost 1:3 in Switzerland.
Ivan says about that match:
"We played a very good game in Zagreb, better than in Switzerland, we were on every ball, we had faith in victory. In my opinion, they may have underestimated us a little, you could see it from the body language of some players, but that, at least for me, is an additional motivation for victory. We forced them, especially the corrector, to make unforced errors, closed the midfield which was a problem for us in the first game, served well… All in all, a well-deserved victory for this young team. Now we have a very serious Hebar Paradžik team waiting for us, with an Italian expert on the bench, already next week, and we have to prepare very well for that."
The Mladost team is young, and according to many, weaker than last year. What does Zeljković say about that?
"We are, I think we are weaker than last season, which is logical, because last year we had two of the best Croatian setters of the game, Višić and Bakonji, Nikačević in the middle and Buša in the opposite, an excellent Brazilian… Now we have two young and inexperienced opposite of 19 years old, Stanković at outside spiker who played in Mursa and had not had the opportunity to play at this European level until now… Fortunately, Stevanović arrived at the last minute. But with good training, I think we will improve as a team. We have already shown a lot of what we can do against the Swiss."
The domestic championship has already started, the Superliga this year is very strong.
"I agree, it's more equal than ever, there are a lot of good clubs that are aiming for the very top. Here, we are now playing against Centrometal, which has strengthened this season, with the arrival of Peterlin, they have gained a lot of stability, and there are also Vincek, Šućur, Zelenika… They are especially strong at home, because their pitch has always been called 'hot', even though it is not I do not know why. Then Varaždin, stronger than last year, then Kaštela, who put together an interesting team as well, Mursa brought the Brazilians and showed high ambitions again… Really, very strong Superliga, so let's say one Sisak, which is a great team, somehow it turns out that it is not in the foreground."
Ivan has been in full swing since last season, almost without an 'annual vacation'.
"Yes, but I won't complain, I've only been in the national team for the last four years, there are guys who have been there much longer than me. But if it is hard, it is. After the Superliga ended, I had two days off before the national team preparations, and after that, six days off before this new club season. However, coach Peris at the club understands this, so he gives me certain discounts when he can, because the fatigue from the summer is still felt. We worked really well in the national team, we all got on very well with the new coach Enard, a really special character. He follows all sports, he is fanatical and relaxed. You can talk to him about anything off the field, at least about volleyball, because he is 100% dedicated to it in training and matches. We did a phenomenal job in the summer, won third place in the Golden European League, gold at the Mediterranean Games and qualified, which was the main goal, for next year's European Championship. Admittedly, it was a bit tight, but in the end it was deserved" – says Ivan Zeljković, Croatian national team member and captain of Mladost.