For the second time in their history, Club Ciudad de Buenos Aires won the Argentine Men's Volleyball Cup, taking revenge on UPCN Vóley Club for losing the last Super Cup.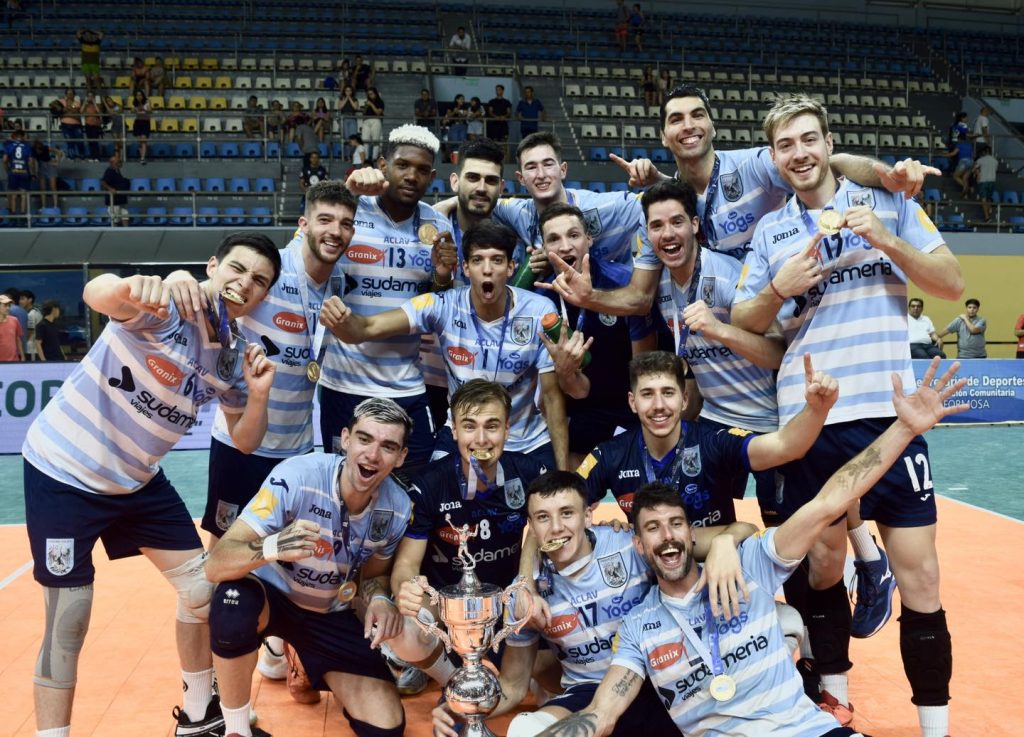 In a great match that lasted more than two and a half hours, Ciudad became the Copa ACLAV Formosa 2022 winner after defeating UPCN 3-2 (22-25, 25-23, 29-27, 22-25, 15-9) in the final in the city of Formosa. The best two of the current regular season of the Argentine Championship and finalists of the Super Cup disputed in a decider for the second trophy in national competitions this season. It was a match worthy of a final between two teams that have been fighting for titles in recent years. 'Los Cóndores', who this year beat Ciudad in both the playoffs of the Liga de Vóleibol Argentina and the Super Cup, couldn't do the same today, as Hernán Ferraro's team recovered at key moments of the game and was more effective in the tie-break.
The Chilean Vicente Parraguirre of Ciudad was by far the top scorer of the game with 37 points, excelling in reception too with 83% (24 dogs, 38% excellent). Tobías Scarpa was as successful as Parraguirre in reception when it came to the rate and number of digs, being better in excellent reception at 54%. Brazilian Gabriel Santos tallied 24 points for UPCN. Fabián Flores had 91% attack (10/11), while Manuel Armoa had 84% reception (31 digs, 52% excellent).