Shanghai and Tianjin will play for the 2022–23 Chinese Women's Volleyball Championship.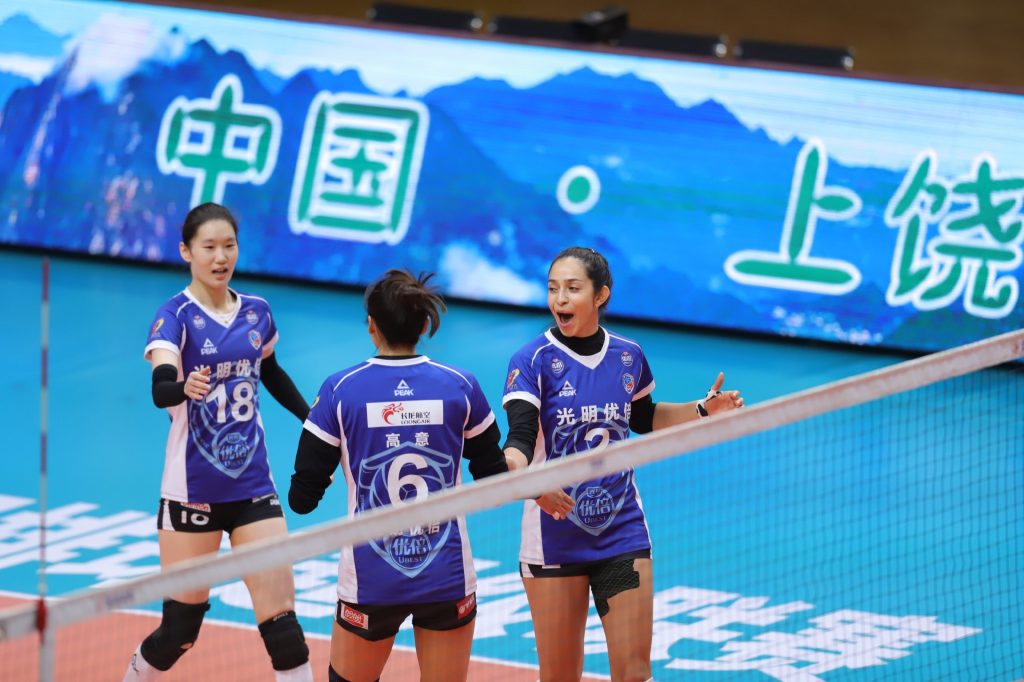 The final for the title of the 2022–23 Women's Super League is determined: Shanghai will try to scratch the supremacy of Tianjin.
The reigning champions are big favorites, as they've so far proved to be absolutely unattainable for their opponents. The second match of the playoff semi-finals against Fujian was one-sided just like Game 1, ending with another 3-0. The greatest protagonist of Tianjin was Li Yingying, author of 24 points.
Shanghai's form is improving, as they dominated Game 2 against Shenzhen after a hard-fought Game 1. Mexican Samantha Bricio top-scored on the winning side with 14 points. Shanghai are back in the title race after two third-place finishes in the previous two seasons.
The calendar of the final is still to be defined, which will be up to two victories, the same as throughout the entire playoffs thus far. The first match should be played on Thursday, January 5.
2022-23 Women's Super League, playoff, semi-finals, Game 2: