The nine-time Polish men's club volleyball champions PGE Skra Bełchatów kept both setters for one more season.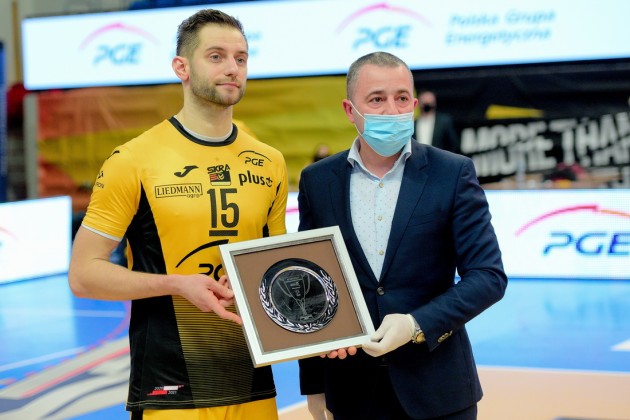 The 2018 world champion with the Poland National Team, Grzegorz Łomacz, has decided to stay at Skra for one more season. The captain of the Bełchatów team since 2020/21 will represent the club's colors for the fifth successive year during which he was involved in winning one national championship title and two national Super Cups. For several years, Łomacz has been regularly called up to the Poland National Team, and now he is fighting for a place in the squad for the Olympic Games in Tokyo. A 33-year-old setter is currently engaged in the FIVB Volleyball Nations League in Rimini.
Łomacz will have the same competition for a place in the lineup in Skra as last season. Serbian international and a 2011 CEV EuroVolley winner Mihajlo Mitić will also stay in the club for one more year.
See our sections – Transfers – Done Deals and Transfers – Rumors.