Jastrzębski Węgiel gave no chance to Ślepsk Malow Suwałki in Round 20 of the 2021/22 Polish Men's Volleyball Championship, recording the 16th consecutive victory in all competitions (the 9th consecutive win in the league).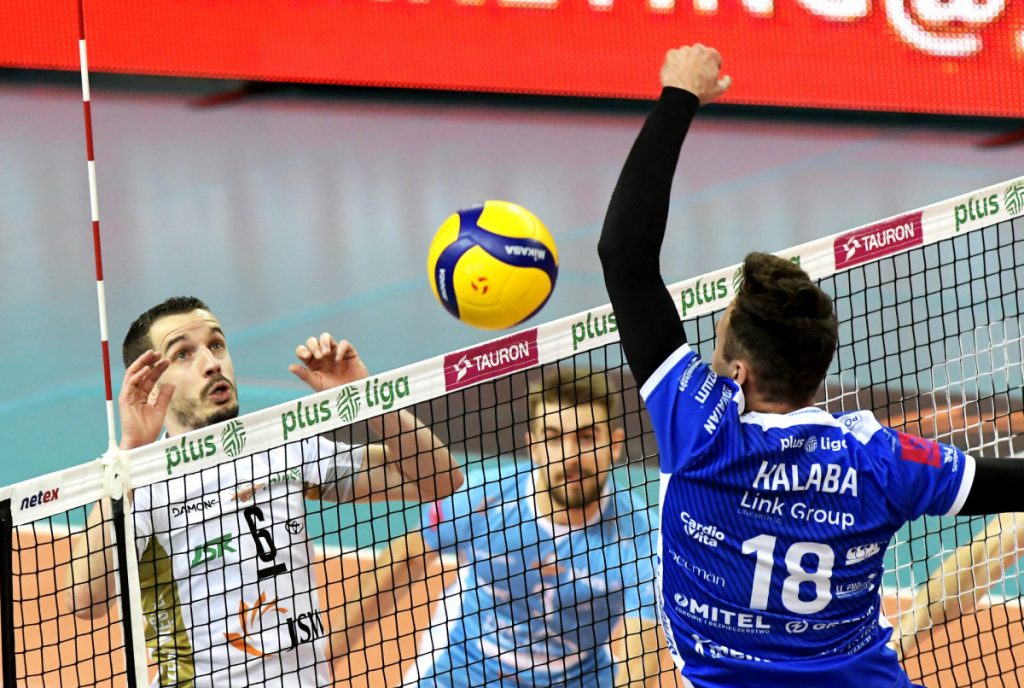 The Jastrzębski players returned from quarantine in excellent shape. After winning the CEV Champions League encounter over Hebar Pazardzhik, a few days ago, this time the Polish champions got a full set of points in the 2021/22 PlusLiga. Andrea Gardini's players defeated Ślepsk in straight sets in their first match in the competition after 3 weeks, confirming their good post-corona form.
Tomasz Fornal was Jastrzębski's top scorer today with 15 points. The Frenchman Trévor Clévenot made 73% reception (11 digs, 27% perfect). With the win, 'The Hawks' leveled with the leader Grupa Azoty ZAKSA Kędzierzyn-Koźle at 46 points but with 2 matches played more.
2021/22 PlusLiga – regular season, Round 20: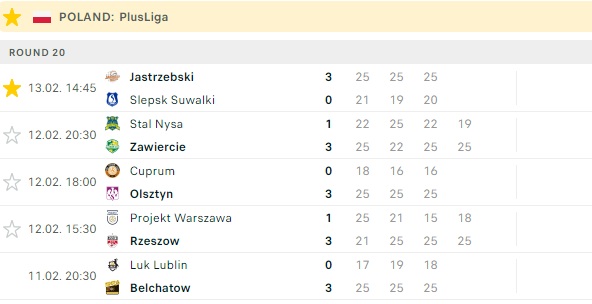 February 14
Cerrad Enea Czarni Radom – GKS Katowice
Postponed
Grupa Azoty ZAKSA Kędzierzyn-Koźle – Trefl Gdańsk