Tulitsa continue to defy odds in the 2021/22 Russian Women's Volleyball Championship.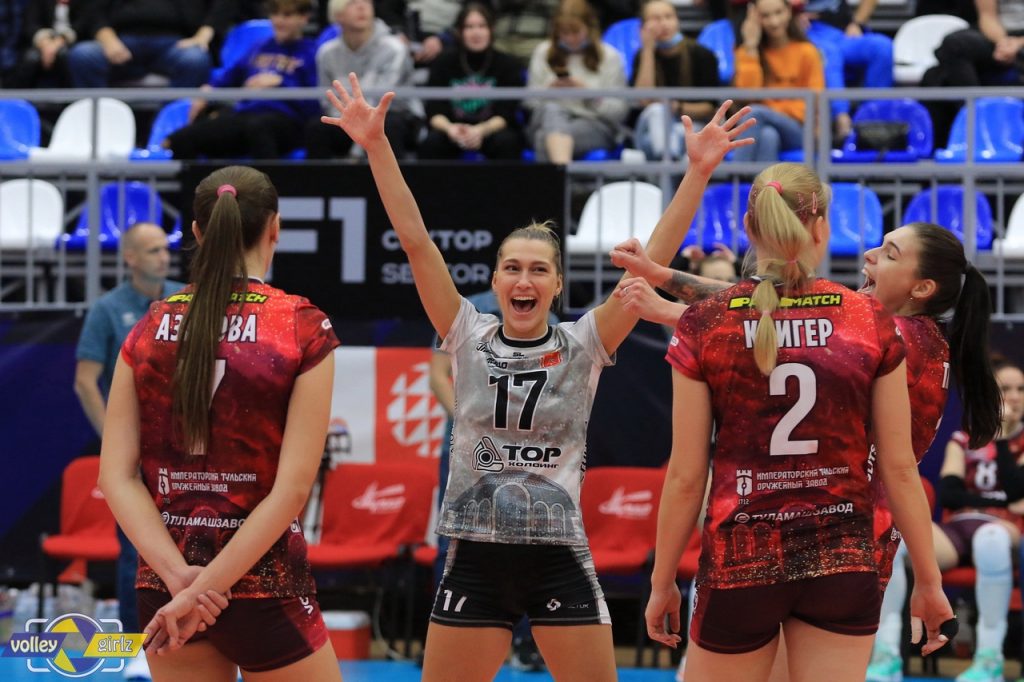 Tulitsa recorded the fourth successive win, the eighth win overall in nine matches, in the 2021/22 Women's Superliga Parimatch, continuing to amaze their fans but also forecasters. In Round 9, they beat Sparta 3-1 (15-25, 25-16, 25-22, 25-14) at home and remained third in the standings. Tulitsa are leveled with second-placed Dinamo-Ak Bars at 23 points. Anastasiya Bavykina top-scored the winning side with 18 points. Anna Luneva set up four blocks, while Ekaterina Timoshkova made 79% reception (19 digs, 58% excellent).
Nine rounds are over but Lokomotiv didn't feel the bitterness of a defeat yet. The reigning champions swept Lipetsk and reached 9-0 and 25 points, two points more than their closest followers in the charts, Dinamo-Ak Bars and Tulitsa.
2021/22 Women's Superliga Parimatch – regular season, Round 9: